Brian Hauf
Vice President of Customer Success
LINKEDIN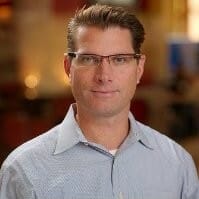 Brian Hauf brings 20+ years of technology industry experience in implementation, support, professional services and customer success management to TalentGuard. He leads TalentGuard's customer success organization and is responsible for serving our customers in all post-sale engagements with TalentGuard.
Before joining TalentGuard, he built and led the the customer success team for Onit which was a vital component to tripling its customer and revenue base from 2016 – 2018 leading to a $200M investment from K1 Investment Management. Prior to Onit, he was a member of Convio's executive team that launched the SaaS eCRM start-up, led it to an industry leader and a successful IPO offering before being acquired by Blackbaud. During his tenure at Convio, he built the customer success organization that served more than 1,300 clients and $70 million in revenue.
Before Convio, Brian spent five years at Dell Computer as a senior manager in marketing; four years as a management consultant at McKinsey & Company, a leading international management consulting firm; and three years in IT consulting, including with Andersen Consulting (now Accenture).
Brian has a master's degree from the University of Chicago and a bachelor's degree in Business Administration from the University of Iowa.
BACK TO LEADERSHIP