Integration Ecosystem
TalentGuard was built with an integration-first mindset; it's in our core DNA.
We have an ever-growing set of out-of-the-box connectors and integrations with premier partners in the talent management ecosystem.

LMS Integration
Easily associate and auto-populate course content from any LMS provider and align it with to competencies in TalentGuard's Competency Library. Automatically update course progress by user in TalentGuard's Employee Development Plan.
ATS Job Alerts
Automatically notify employees of job vacancies favorited in a career path or aspirational role.
Compensation Connector
Publish employee performance scores and share with the compensation module to automatically align scores with pay for performance rewards.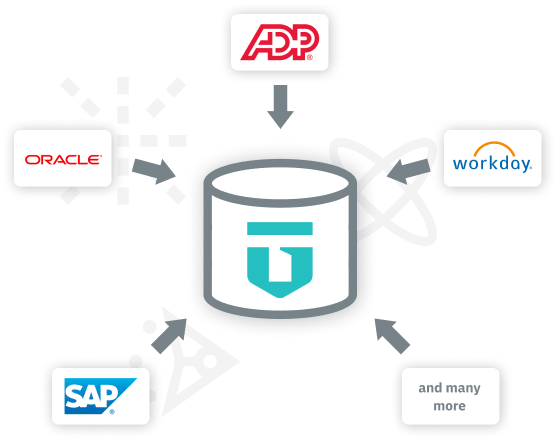 Universal HRIS Connector
Seamlessly transfer employee and organizational data from your HRIS into TalentGuard eliminating the hassle of data management and integrity.
"
They truly have it all. Most of the time you get a company trying to do it all and maybe do one thing well and everything else mediocre. Well, TalentGuard knows their expertise and partners with someone else who has an expertise in the other area to create an exceptional solution.
- Lauren Imhoff, Talent Management Coordinator, Lauren International