No more guesswork. Welcome to workforce intelligence.
Quickly understand critical skills in demand, unlock the pathways for mobility and power the drivers for career development — without doing the heavy lifting.
Work intelligently
Human-in-the-Loop AI for personalized and data-driven workforce intelligence
The outdated one-and-done manual job descriptions are being replaced by a dynamic and evolving AI-driven job and skill architecture, enabling companies to stay responsive to emerging roles and skills in the market. Gone are the days of promoting employees based on subjective criteria; instead evidence-based career development through data-driven insights is now leading the way.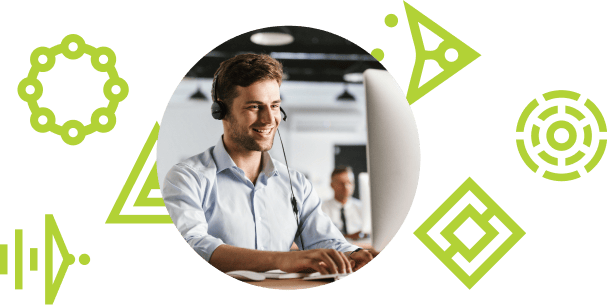 The insights and tools your business needs
TalentGuard manages the vital elements of today's new operating model, where data automation, AI workforce intelligence software, and personalized career development converge to unleash the full potential of your workforce. With TalentGuard, companies make informed decisions, effectively deploy resources, and drive better business outcomes.
Automate job and skill architecture
Understand skills in real-time
Uncover gaps for career development
Unlock opportunities for advancement
Build a talent pipeline
Measure performance contribution
The transparency and guidance your people want
There are opportunities yet to be discovered, and some of the hard work your workforce puts in might go unnoticed. However, with the assistance of TalentGuard, your employees will gain visibility into the various possibilities within the company. As they diligently work to make a difference, AI-tools will support them in preparing for their next career move.
Automated career progressions
Continuous feedback
Limitless learning and development
Career aspirations and goal setting
Unbiased assessments
Skill management is finally manageable
Many companies face challenges with skill management because they lack the appropriate technology infrastructure. Without it, they find themselves uncertain about how to invest in career development, spending excessive time and resources on restructuring job architecture without fully grasping the business impact.  With TalentGuard, skill management is finally manageable.
Manual & Reactive
Say goodbye to yesterday's headache:
Rigid org design

​ and o

ne-and-done manual job descriptions

​
​

No awareness of critical roles and skills

​
​

Corrective action as needed

​
​

One-size-fits-all career development

​
​

Generic learning via course catalog

​

Promotion based on subjective criteria
Human-in-the-loop AI
Welcome to today's new operating model:​
Evolving AI-driven org design and job and skill architecture

​

Industry benchmarks based on market data

​
​

Continuous performance management

​
​

Personalized employee-owned career development

​
​

Skills-based learning via social and communities

​
​

Evidenced-based promotion via data-driven insights 
Why TalentGuard?
Effective talent management encompasses four critical areas. Should these components become misaligned or remain fragmented, your talent strategy may encounter significant challenges. With TalentGuard's unified approach to workforce intelligence, you can confidently steer your organization towards a brighter future.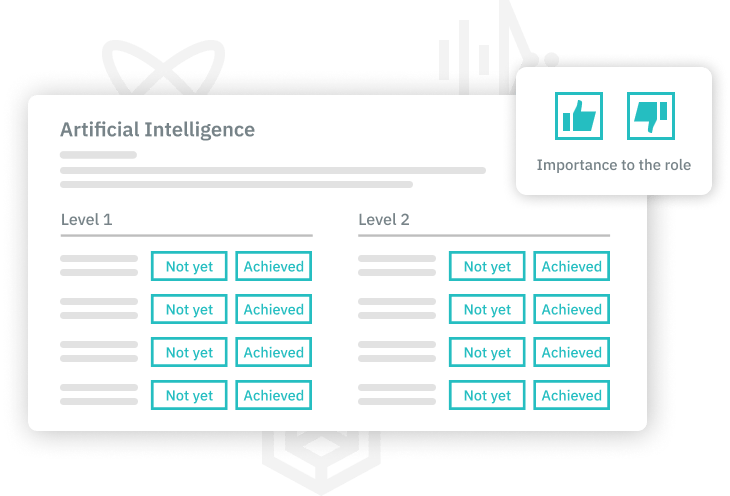 "TalentGuard's software was the only product on the market capable of assessing our employees on our deep skill grids assessments."
Harvey Greenberg
Chief of Staff and Head of Strategic Initiatives, Human Resources, Zurich Insurance North America