The ultimate platform for talent management
Our comprehensive software suite empowers you to cultivate company talent at every level, from developing individual employees to planning for future workforce needs.
The power is in the details
See your positions and people in higher definition than ever before. 
Find the best talent for every role and help each employee fulfill their highest potential, so your organization can make the most of its most precious resource.

Career Architecture
The source of truth about your roles
TalentGuard uses AI to effortlessly build and maintain a dynamic model of all the roles in your organization. It's the central repository of all the information you need to define jobs, design development plans, build career paths, consistently assess job performance, and more. You can't execute a digital workforce transformation without it.
We start with your basic job architecture—job grades, titles, bands and career levels—and enrich it with industry-standard, turn-key data, including skills, proficiencies, experiences, qualifications, certifications, and work-style preferences.
AI accelerates the process, reducing the time to value while boosting the strength of your talent management framework.
The result is a comprehensive career architecture that evolves with your company.
Talent Profiles
The source of truth about your people
Our Talent Profile is a comprehensive, verified record of an employee's past, present, and future capabilities:
skills
experiences
qualifications
preferences
certifications & credentials
documented work activities
potential readiness
career goals
assessments
development plans
performance reviews
360 peer feedback
In one glance, a Talent Profile shows you everything you need for making HR decisions with confidence.
And when every employee has one, you get a clear, detailed portrait of the collective talent in your workforce.
Talent Profiles & Career Architecture work together to support your entire HR life cycle
Competency Management
When you start using TalentGuard, the first step is to create your company's Talent Management roadmap. Our AI-driven software helps you take stock of your current workforce, define standards and benchmarks, and set goals for the future. With a clear view of your internal landscape based on reliable verified data, your company can reach for greatness from a solid foundation.
Talent Assurance
With the right systems in place, nurturing talent can become second nature for everyone in your company. TalentGuard helps employees master their roles and level up their talents as part of their regular flow of work.
Talent Assessments
Take inventory and standardize your employees' skills
Learn More
Workforce Enablement
Prescribe the right talent processes to help employees develop workforce capabilities and create real behavioral change to achieve job, project and career objectives based on business needs. We integrate core elements of employee development into a seamless, competency-enabled user experience. With systematic implementation, transform and improve your organization's ability to manage and empower your workforce.​
RETAIN
Change isn't scary when you're ready for it. TalentGuard helps your employees proactively navigate their careers and enables your company to plan smooth transitions in leadership and strategic direction
DEVELOP
With the right systems in place, nurturing talent can become second nature for everyone in your company. TalentGuard's helps employees master job expectations and level up their talents as part of their regular flow of work
Plays well with your existing tech stack
The HR software ecosystem can be very complex. We know you already have many systems in place and sometimes need to pass data from one to the other.
Here's how our systems can communicate: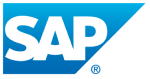 Benefit from our deep expertise and fanatical support
We're more than just a platform. We're your HR business partner.
In-house experts
Our roster is filled with HR veterans and change management experts who will help you deploy the right software, in the right configuration, at the right time.
Consulting partners
We partner with the world's best consultancies to offer integrated success strategies.
Proven methodology
Our roots in career coaching, coupled with our adherence to the highest standards and the best tools, means a reliable and transformative experience for you.
You can trust us with your data
We put people first, and that means their data too.
Security
We handle terabytes of sensitive data every day, and we take that responsibility very seriously. Our systems use the most secure encryption techniques to protect the privacy of your company and its employees.
Backups
We know you rely on your HR data to make mission-critical decisions, so we go to great lengths to make sure it never gets lost. Our servers back up your data regularly and…
Privacy
Our priority is to protect your data, not profit from it. We only share your data with the third-party integrations you choose to implement. We never share it for marketing or other purposes outside our core services.