Track, grow, and transform your company's skills.
Our AI Workforce Skills Intelligence Platform tracks exactly who can do what, so you can close the gap between the workforce you have and the one you need.
84% of reskilling and professional development efforts don't fully solve the problem
Why? Because too much remains hidden.
Difficulty creating global skills inventory impacting HR automation
No visibility into critical skills and measurement that is accurate
Hunt-and-peck approach to learning and development
Poor measurement of business impact and prioritization
TalentGuard shows you the full picture
Our comprehensive platform lets you see, analyze, and manage skills throughout your company, so your organization can make the most of its most precious resource–its people.
Software
The AI-powered platform to build a skills-based org
Gain visibility into the skills of your workforce, so you can make data-driven decisions about employee development, career pathing, succession planning, and more.
DATA
One source of truth for job & skill data
Curate, map, and maintain skill and job data, faster than ever. Our AI engine customizes our rich, sophisticated skill database for your organization's needs, so you don't have to start from scratch.
ECOSYSTEM
Dynamic integration with your HR tech stack
Use your skill database to do more with the HR tools you already have, and automatically update your database with outputs from those tools–so your data is always accurate, everywhere.
Services
Support to get the most from the platform
Consult with us to learn best practices, optimize your implementation process, and ensure maximum adoption of skill-based talent practices in your organization.​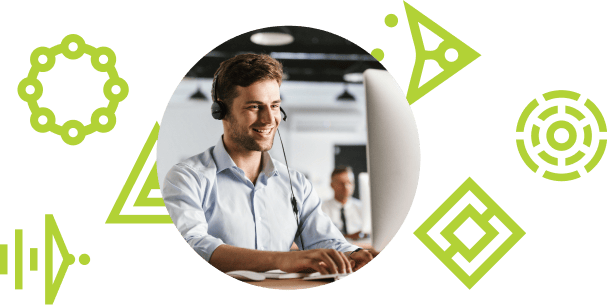 Job Profile & Skill Consulting
We help clients imagine the future of work by providing consulting services for competency and job modeling.
Change Management
We take a test & learn approach to change that is human-centered, nimble and cost effective.
Adopting Best Practices
Learn from what we know has worked well in other organizations in your industry.
Roll-out Toolkits & Leader Guides
Lean on us for guidance and support as you roll the platform out to the rest of your org.
Domain Expertise for Deployment
Draw on our deep domain experiences to create the pathways for promotion through your org.
A robust architecture for reliable results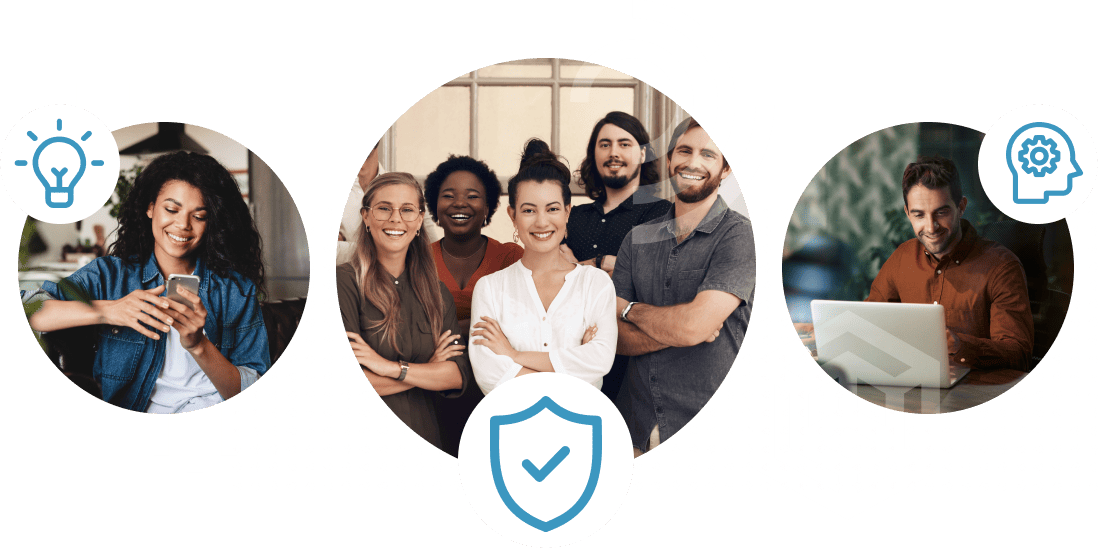 Artificial intelligence & machine learning
We dramatically reduce your workload with cutting-edge tools that help build your database and keep it up to date.
Sophisticated job & skills data
Instead of starting from scratch, you get robust data tailored for your industry, with detailed data on job families, roles, and skills.
Microservices architecture
This technology makes our platform resilient and scalable, so it can easily handle large data sets and provide extensive capabilities.
API
Leverage the TalentGuard platform in your own, customized way through our API.
You can trust us with your data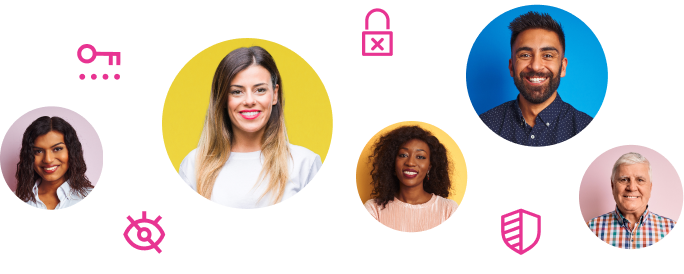 Security
We handle terabytes of sensitive data every day, and we take that responsibility very seriously. Our systems use the most secure encryption techniques to protect the privacy of your company and its employees.
Backups
We know you rely on your HR data to make mission-critical decisions, so we go to great lengths to make sure it never gets lost. Our servers back up your data regularly and…
Privacy
Our priority is to protect your data, not profit from it. We only share your data with the third-party integrations you choose to implement. We never share it for marketing or other purposes outside our core services.