New Learning Series Webinar – 6 Methods to Get Employees to Follow Through on Development After a 360 Assessment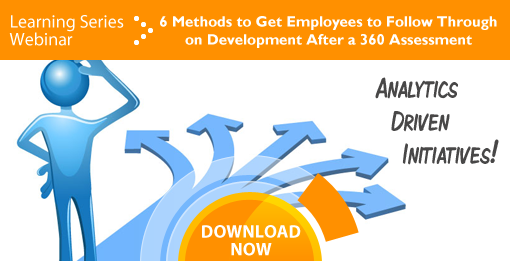 Webinar Download Available Now – Empower Employees After Assessments
Implementing a formal development plan after a 360 degree feedback program can be a major issue facing HR and line managers. Employees are typically reluctant to share the final report with management because they fear it may negatively impact working relationships, among other reasons.
In TalentGuard's most recent Learning Series Webinar, 6 Methods to Get Employees to Follow Through on Development After a 360 Assessment, Linda Ginac shared the story of Sarah, an HR Hero, and the 6 specific ways she empowered employees to act on feedback after a 360 assessment.
If you were not able to attend the live broadcast today, you can view the recording or download the presentation here:
With a uniquely narrative approach to the webinar model, you'll be engaged while you learn how analytics driven initiatives help you achieve the results you need to become an HR Hero with TalentGuard.
On Employee Engagement
IBM's 2012 Global CEO study (n=1700) found that people skills are the 2nd highest priority, behind technology. This is because employee engagement is the key source of sustained value. Aon Hewitt reports that every bit of incremental employee engagement generates a bump in operating income. That is probably why Molson Coors spent $1 million deploying […]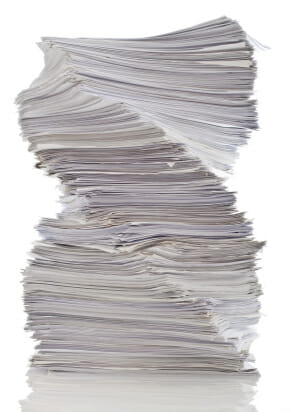 On Talent Reporting
PwC's 15th Annual Global CEO Survey (2012) found that: 31% of CEO's believe talent constraints limit their ability to innovate, 29% were unable to purse on opportunity. Thus, CEO's want to change their talent management strategy and reporting principles. Inspired by 1939's Generally Accepted Accounting Principles (GAAP) for accountants, there is a movement to standardize […]

HRSouthwest Conference Speaker Selection
We are extremely excited that Linda Ginac, TalentGuard's CEO, has been selected as an Educational Session Speaker for TheHRSouthwest Conference (HRSWC), to be held on October 20-23, 2013 in Ft. Worth, TX! The session will be on Human Resource Development, specifically focusing on career pathing. Details include: Linda's presentation will be Career Pathing: A Career […]