Intelligent Role Studio
The fast track to a strong, flexible career architecture
Our AI-driven Intelligent Role Studio, powered by WorkforceGPT, will help you quickly augment, develop and maintain a clear model of your company's career architecture so you can match people with roles, design career paths, and assess performance consistently and continuously throughout the company.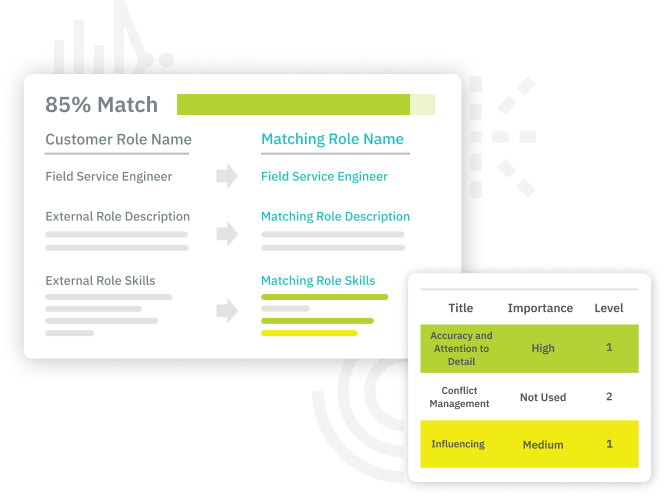 Fast & easy build-out with AI
We help you rapidly augment your job role data with skills and proficiencies (if you want them), so everyone is on the same page about the expectations of each role, the skills it requires, and how it interacts with other roles in the company.
Consistent proficiency scales for all
How good is good? Build a culture of fairness and transparency by helping everyone in your company answer this question the same way. That's what our thoughtfully crafted proficiency scales do — provide clear evaluation standards that you can apply consistently across the company and over time.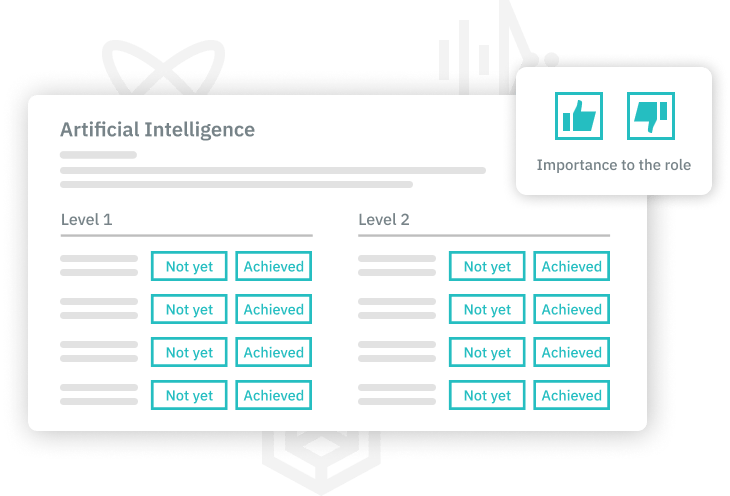 Intelligent learning
TalentGuard's AI continuously scouts internal and external data for clues that a role is changing. It then calls on SMEs to review and train it, building trust in the AI's ability to act autonomously.
A dynamic model that evolves with you
Unify the process of dynamic career architecture with the adoption of integrated talent management to improve employee retention and generate deeper workforce insights.
"
With Intelligent Role Studio, we can focus more on getting our employees what they need instead of being stuck in the role rationalization processes that is common without a product like this.
- Stacey Houston, Sr. L&D Consultant, Accruent