Career Pathing
Empower employees to forge their own futures
Give them a window into all the opportunities your company offers, so they can clearly envision and work towards a career path that aligns with their skills and life plans.
Visibility that sparks initiative
Employees can actively explore their possibilities within the company and build career paths tailored to their competencies and goals, whether they're aiming for the top or happy where they are.
Agile matching of people and roles
Our competency-based search functions allow employees to search for roles that fit their skills and dreams. This increases internal mobility from the bottom up, helping your company retain its valuable talent.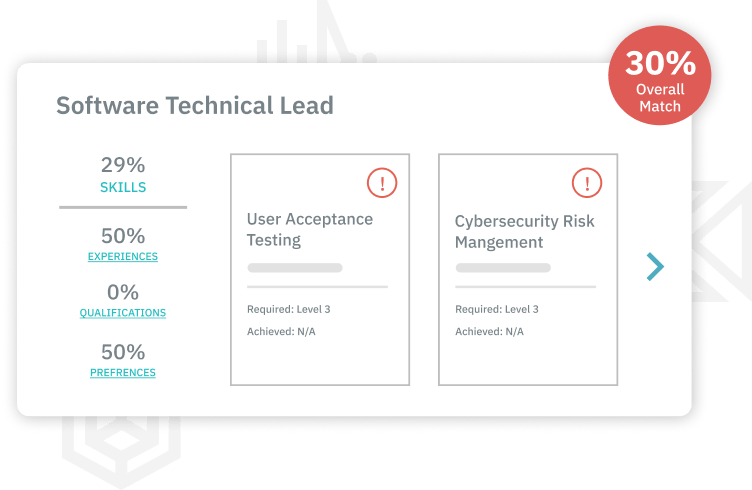 Growth with purpose
When employees set their sights on a career path, they get a custom development plan based on their current competencies, so they can acquire the skills their desired roles demand.
"
TalentGuard's software was the only product on the market capable of assessing our employees on our deep skill grids assessments.
- Harvey Greenberg, Chief of Staff and Head of Strategic Initiatives, Human Resources