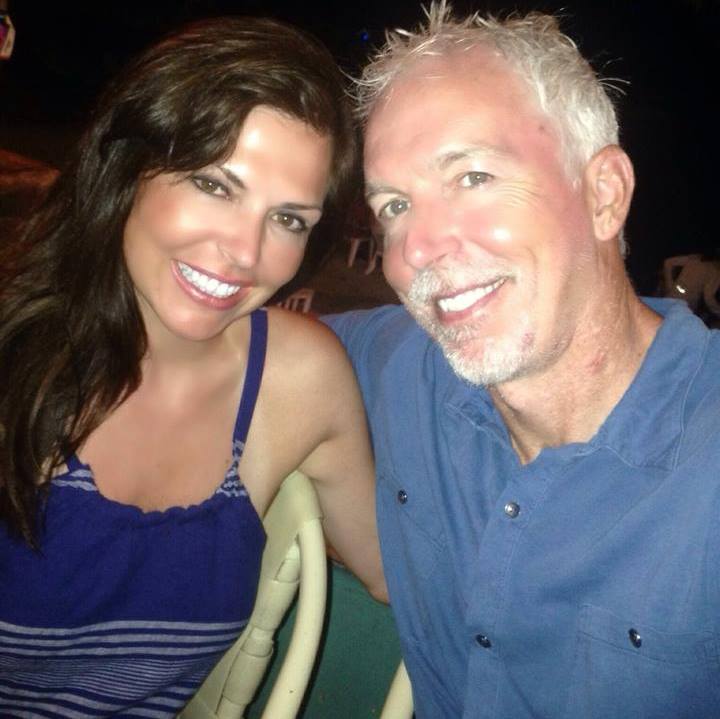 No Success Formula for the Dual-Career Lifestyle
The Entrepreneurial Dual-Career Story Starts Here
I'm an entrepreneur married to an entrepreneur and we are both completely obsessed about work, family and friends.  To add to the fire, my husband and I work together in a hot innovative start-up. And, it's really tough to manage. Since working together, I've been very interested in how dual-career couples, especially ones who work together, manage through the constant ups and downs that come with wanting a successful career, marriage and family.
I will continue to write about talent management, but thought I'd broaden the scope to share my insights and those of others trailblazing the path for other entrepreneurial dual-career couples.
Not long ago, I sent an e-mail to my circle of influence and placed an advertisement on my website hoping to find a few entrepreneurial dual-career couples who would be willing to share their stories with me for an upcoming book.  Within two weeks, I had over seventy-five responses from men and women willing to share the positive and negative aspects of living a dual-career lifestyle. Within two months, one e-mail after another popped up in my e-mail account with people asking for advice.  With this much traction, I knew that I had to be onto something and decided to host an informal get-together so that I could become better acquainted with the people and their unique challenges, obstacles and achievements.
With a room full of people, I'd prepared myself for an evening filled with the typical jargon of overworked couples, such as – "I'm stressed," "It's too frustrating," "He doesn't help out enough," I'm overwhelmed," and "The quality of my life is suffering." After all, this is what current books and leading psychologists promote. Instead, I was pleasantly surprised by the gang's positive attitudes. Their focus on the integration of work and family, genuine commitment to making the dual-career lifestyle work and strong value system in which both parties fundamentally believe that their relationship is built on an equal partnership, was refreshing.  All of the stories were unique, and everyone contributed a different perspective on the issues discussed. The most amazing take-away for me was that every woman was strong, independent and in control of her destiny.  Their lives didn't revolve around their husbands or his work, and not one viewed herself as a victim. They all shared a deep respect for one another, possessed a thorough understanding of work-family conflicts, pursued individual goals with understanding and dedication to the mutual goals of the relationship and advocated for collaborative planning.
Leading partnership experts would agree that an egalitarian partnership is the foundation for building a successful entrepreneurial dual-career lifestyle. In an interview with Fast Company, Raine Eisler discussed three myths about creating dynamic partnerships:
Myth One: Partnerships Don't Have Hierarchies. 
"People often think that having a partnership means being 'nice.' It doesn't. There are hierarchies in a partnership, but they are hierarchies of 'actualization' rather than domination. Conflict isn't squashed. People are heard. Differences of opinion are respected. In the dominator model, conflict is either repressed or put down violently. People who are different are considered inferior and are expected to submit to authority." 
Myth Two: Partnerships Always Require Consensus.
"Consensus can be a disaster. If one person unreasonably holds up a decision, he or she, in effect, becomes a dominator. Partnerships are not completely flat organizations. They do have leaders — but those leaders play multiple roles. They take turns assuming leadership for tasks where their knowledge and ability apply. They don't issue orders that people must obey without question; they inspire and facilitate."
Myth Three: Partners Don't Compete.
"Competition exists in partnerships, but it isn't adversarial. Instead, the emphasis is on achievement: People compete not to destroy their rivals but to raise standards and to spur themselves to excel. In the dominator paradigm, the point of life is to win and to control. In a partnership, the idea is to create — a much more basic human desire." 
What emerged in our gathering was an overall lesson: there is no universal success formula for couples living the dual-career lifestyle. However, there was one simple conclusion:  these couples have encouraged and supported each other as partners through every possible scenario to realize their dreams as successful, married professionals.
Please feel free to contact me at info@talentguard.com for more information. I also invite you to visit my website at www.talentguard.com.