Career Pathing Software
Empower employees to forge their own futures
Give them a window into all the opportunities your company offers, so they can clearly envision and work towards a career path that aligns with their skills and life plans.
Drive
Drive employee enablement by recommending career paths, job enhancement, vacancies and job rotations aligned to skills, goals and aspirations.
Empower
Empower leaders by helping them coach and support employees with meaningful conversations as they navigate the organization.
Build
Build a workforce around organizational engagement which gives companies a competitive advantage.
Career Pathing is a systematic approach to career development, enabling employees to map multiple career path scenarios, review job competencies and evaluate skill gaps. By giving employees the career pathing tools to chart their career progression, they become more engaged in their roles and the development of their careers.
Career development, personal growth and job progression have proven to engage employees. Many organizations are re-thinking career management to allow for more flexible employee career journeys. They are offering other ways to retain and engage employees, including dual career ladders, job redesign, job rotations, lateral career paths, upward and dialed-down career paths, encore career paths, consulting and contingent work opportunities.
Career Pathing Key Features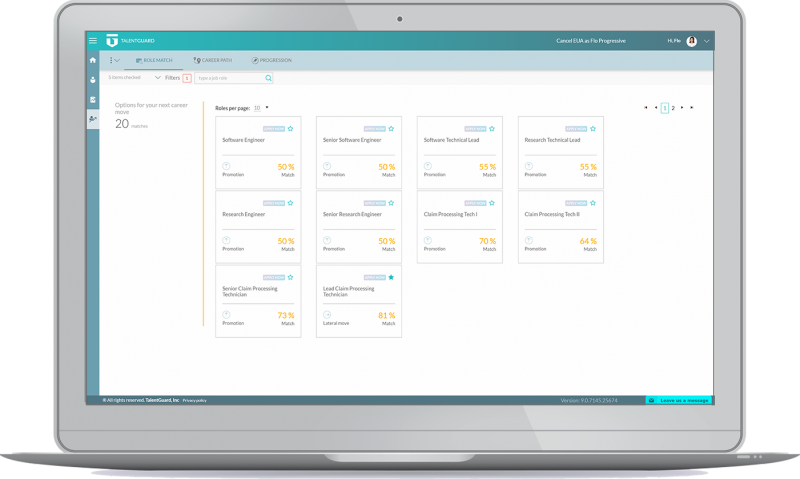 Role Match
View percent-based matches across roles within your organization.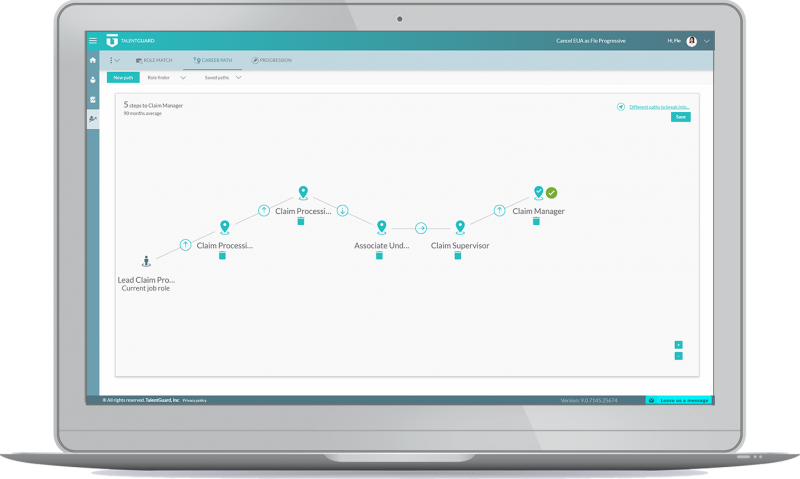 Career Path Builder
Path Builder automatically recommends progression paths and job opportunities tailored for individual goals, aspirations, and skills.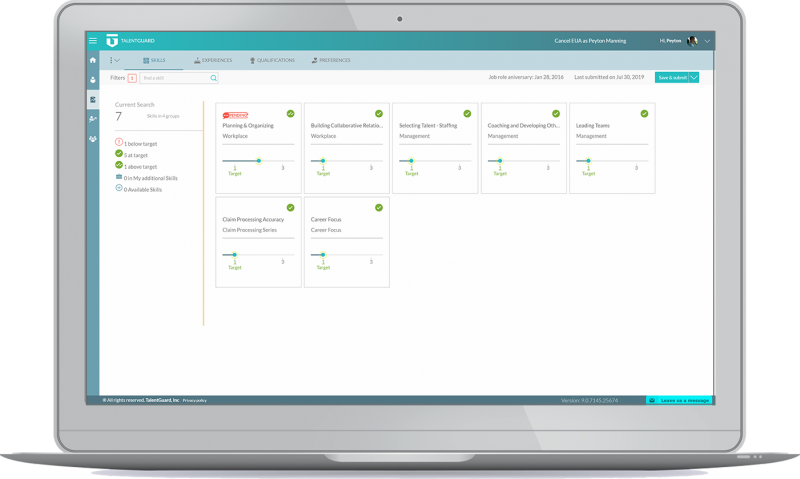 Job-Based Assessment
Evaluate an employee based on their existing job role to identify areas for career development.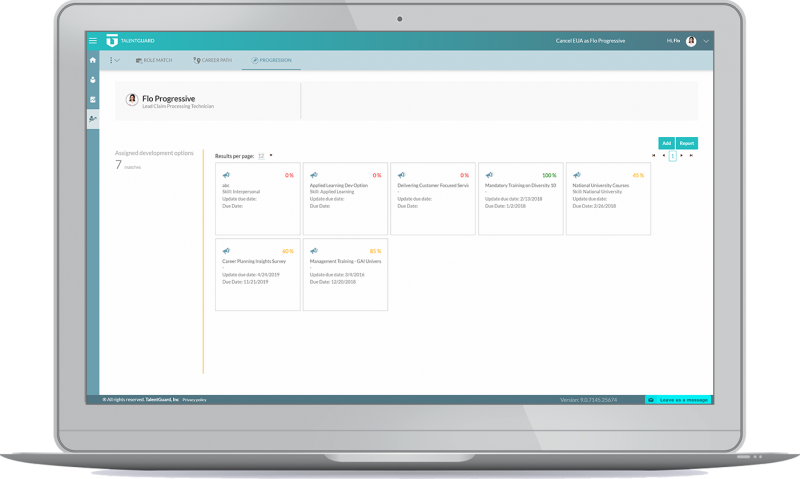 Career Development Plan
An employee's Career Development Plan is populated with development options, learning links, and coaching tips.
Career Pathing Benefits
32%
Thirty-two percent increase in career conversations due to increased transparency of skill and role expectations.
30%
Thirty percent increase in employee engagement by providing tailored job opportunities for individual goals, aspirations and skills.
70%
Seventy percent reduced voluntary turnover due to identifying and pursuing a clear career path.