Book a demo of TalentGuard's platform
Managing all of your talent management programs can be overwhelming. TalentGuard makes it easier.
From upskilling to internal mobility pathing, TalentGuard brings your entire talent management needs into one platform. The results? Higher engagement, lower turnover, and a talent management strategy that delivers results.
In this demo you'll get:
An introduction to the features of our platform
A clear picture of how TalentGuard helps transform talent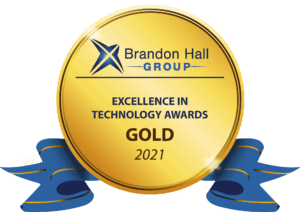 The #1 Choice for Talent Management
"TalentGuard's software was the only product on the market capable of assessing our employee's on our deep skill grids assessments."
Harvey Greenberg,
Chief of Staff and Head of Strategic Initiatives, Human Resources
"We are happy that we selected TalentGuard rather than some of the larger players within the market space."
Matt Zielke,
Human Resource Service Excellence Lead
"TalentGuard is a product built by passionate people in the HR industry that saw a need for an easy to use corporate software solution that manages all things around HR, training, & compliance."
Lauren Imhoff,
Talent Management Coordinator
"I see huge advances in our approach to talent management. We have solidified the standardization of our talent processes, and are well integrated with our businesses."
Dan Carey,
EVP, Chief Administrative and Risk Officer
Trusted by Global Brands