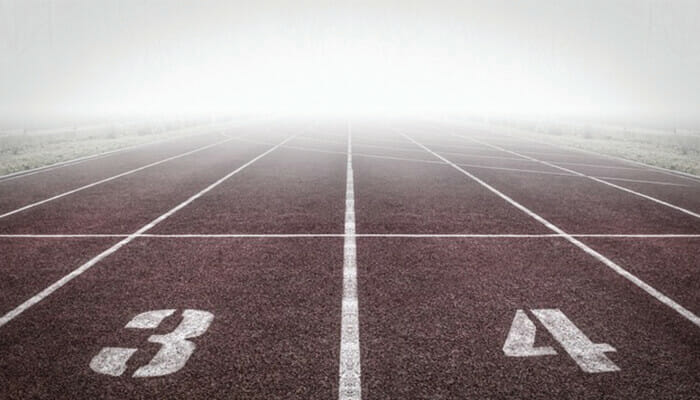 Are You Ready to Start a Career Pathing Program?
You know the basics: Career pathing boosts employee engagement, improves retention, and significantly increases customer satisfaction and overall profitability. You're sold. You want to start implementing a career pathing program at your company today. The only problem is you're not sure where to start.
See whether you are ready to start a career pathing program by answering the questions below:
1) Do you have job profiles built?
If your company already has job profiles built, fantastic. You're one step ahead, and you can move on. If not, you have two options: you can build competencies in-house, or you can purchase access to a competency library.
Competencies are clusters of related skills, abilities, personality characteristics, and knowledge that enable a person to be effective in a particular job or situation. Using them to build a job profile ensures clear communication between managers and employees regarding what it takes to succeed and excel in a specific job or role. Competencies also promote organizational culture by emphasizing a long-term fit between job candidates and positions.
Building competencies in-house requires extensive effort (often 80% of the total time involved in starting the program) that may be better spent launching and implementing the career pathing program. It requires observing each employee in his/her role, personal and/or group interviews, surveys, and behavioral and job analysis. It also can take months – even years – to develop completely, which means problems with disengaged employees and poor retention persist far longer than necessary.
Gaining access to a competency library is much simpler. Instead of spending 80% of your time creating the framework for your program, acquiring a professionally built library reduces creation time to 20%, which reserves your time and resources for where they're needed most – implementation. A quality competency library will include job families grouped by function and industry; job roles with titles, descriptions, and primary responsibilities; categories of competencies for each job role; proficiency descriptors; and learning references. This enables you to quickly identify, match, and customize the job profiles that best suit your workforce.
2) Have you identified the possible career paths for the job profiles?
If you have, proceed to question three. If not, you again have two options: you can utilize a consulting service to help identify the career paths, or you can utilize in-house services for the process. Identifying paths in-house requires an intimate knowledge of the organization's succession plans, a thorough analysis of organizational personnel gaps and skills shortages, and detailed research into various career lattices that may stem from each individual job profile. Compiling this information in-house can take months to years of dedicated work. Utilizing consultants already familiar with the career pathing process enables you to focus on the overall architecture of your program instead of the minute details and ensures you get the most important things right. It also moves you more quickly to launch – reducing the time and resources involved in creating a career pathing program by more than 50%.
3) Are your progression paths defined?
Career paths must be visual for best utilization. Employees need to be able to see where they're at, where they're going, and how to get there. Spreadsheet-based programs can be used to visually map static paths from one job role to another. However, interactive maps that change and mold to each individual employee are considered much more effective.
These maps take your employees' personal profile – strengths, weaknesses, skills, desires, and personality characteristics – and dynamically match it to various career paths, enabling the employee to choose or create a new path at a moment's notice. Customized career pathing software combines job profiles, information on your company's organizational structure, and your employees' talent profiles to create immediate, customizable, and dynamic career paths for each individual employee. Such software can also identify skill gaps and offer coaching and development recommendations for filling those gaps. To see career pathing software in action, schedule a demo today.
That's it. Once you've built job profiles, identified the possible career paths in your company, and define progression paths, you're ready to launch your official career pathing program.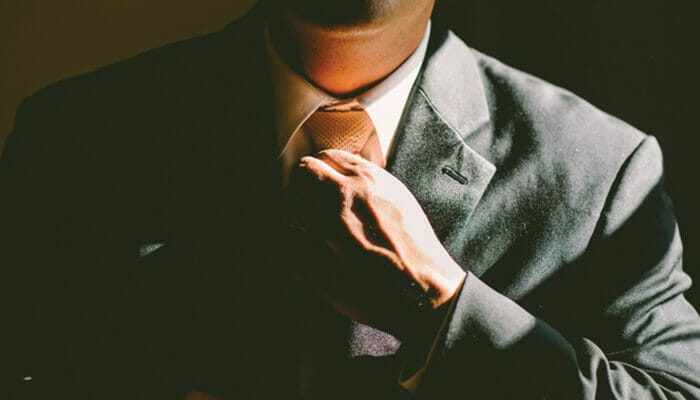 What is Career Pathing? Understanding The Answer To Today's Biggest Workplace Problem
Employee engagement is the holy grail of the modern workplace. Despite insights into the problem of a disengaged workforce, however, statistics on engagement have hardly changed in more than a decade. (On average, two out of three employees remain disengaged.) New evidence, however, supports the growing conclusion that career pathing may be the answer to improving […]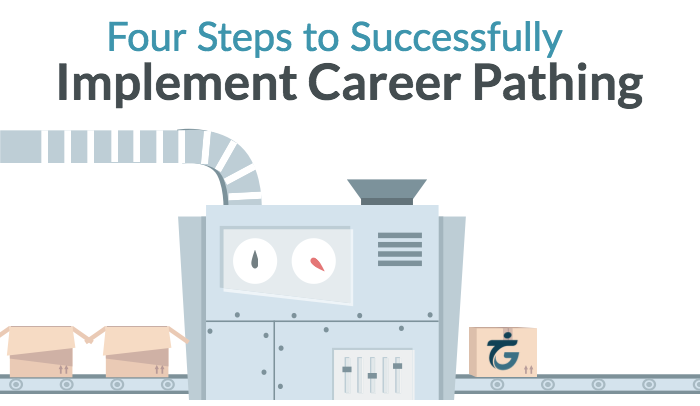 Four Steps to Successfully Implement Career Pathing
There are several reasons why companies have not implemented career pathing: Years of traditional employee processes; resistance to changing those processes; fear of employees expecting advancement once they have a career path; belief that these solutions are costly and time-consuming; and expecting implementation will be complex and resource-intensive. In reality, understanding the steps involved in implementing a successful career pathing plan helps ensure a smooth transition for the company, rapid implementation time and immediate as well as long-term ROI.