How To Maximize Employee Potential
As an employer, do you really know what motivates your employees? What would help you to improve your staff retention levels and enable everyone in your organization to maximize their potential?
For most employees, while compensation is important, there's more to effective talent management than paying a high salary.  94% of employees would stay with an organization that invested in career development.
Committing to a strategy of career development
While ambitious employees who show initiative are what every organization wants, with the multiple pressures facing HR, implementing a career development strategy can feel like just one more task on the mounting 'to-do' list.
The solution is career pathing.
Career pathing is easily integrated within your company and provides a straightforward way to:
Boost employee engagement.
Enable you to align employee career goals with the strategic goals of your company.
It also offers the following additional benefits:
Closing skills gaps: Before implementing a career pathing strategy, it's vital to identify the skills gaps within your organization. Identifying those missing skills and comparing them to the available and often under-utilized skills of your existing team can help to close those gaps and fill critical roles. Career pathing also enables you to implement new learning and development programs for employees whose aspirations match your company objectives. This is vital in areas such as tech where the skills shortage is set to widen.
Retention of talent: As employees become more motivated and engaged they are less likely to search for jobs elsewhere. In addition, while career pathing is for all employees, not just the C-suite, it taps specifically into the expectations of millennial talent. Millennials will comprise 50% of the US workforce by 2020. Creating a culture that recognizes their aspirations and expectations is essential to achieve your strategic goals and ensure they stay with your business.
Career pathing seamlessly aligns with your performance management: Most organizations have a performance management strategy (ideally, this is continuous performance management). Career pathing integrates seamlessly with performance management and enhances that process as employee aspirations and goals are already being mapped out by your employees.
Creating a better employer brand: A career pathing program differentiates your organization from your competition. To put it simply, employers who fail to invest in career development risk a talent exodus and a critical skills gap.
Getting started with career pathing is straightforward with dedicated career pathing software that provides your talent with essential career pathing tools to chart their career progression. As careers become more flexible, career pathing enables employees to explore more career options than ever before.
To learn more about career pathing and how to maximize employee potential, visit our Learning Center to view webinars and other content, or visit our career pathing page.
Download the white paper: Career Pathing as a Talent Imperative

Ready to see career pathing in action? Request a demo!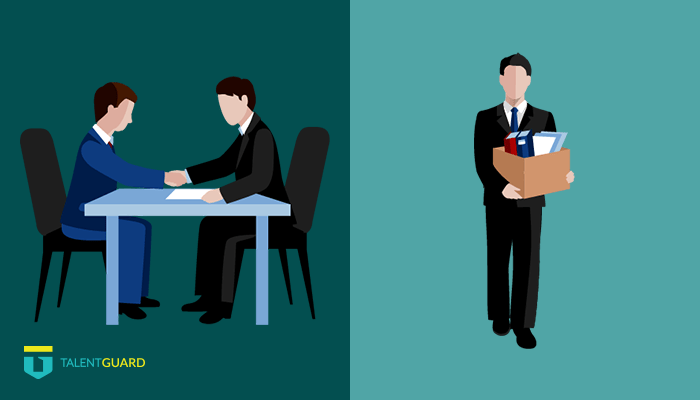 Millennials: Moving Up or Moving On
Millennials have grown up in a fast moving, 'on-demand' culture. Their expectations are high and they are impatient for success and accelerated career advancement. Moving up in their career is at the top of their agenda and it must be on yours too as their employer if you are to prevent them from moving on.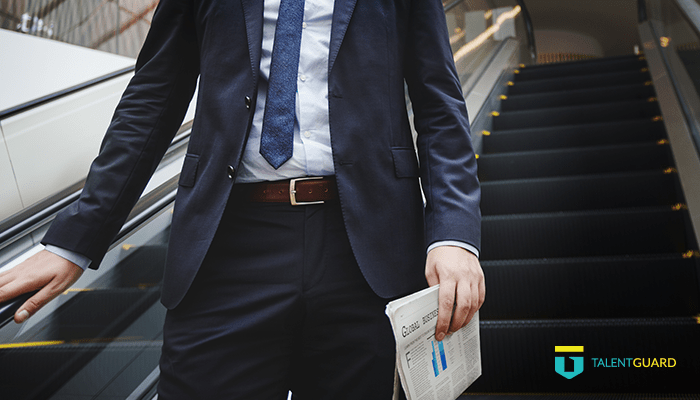 What Reasons Are You Giving Your Employees To Stay?
In 2018, workers left their jobs at the highest rate since 2001, a trend that is continuing in 2019. The latest figures from the Bureau of Labor Statistics show that quit rates are fairly consistent at 2.3% (or 3.5 million employees) each month. At the same time, new jobs are being added to the economy every month – 263,000 were recorded in April, exceeding all forecasts and making staff retention the focus for 2019. But as employers scramble to recruit new talent or simply hold on to the people they have, they are missing one vital piece of the jigsaw.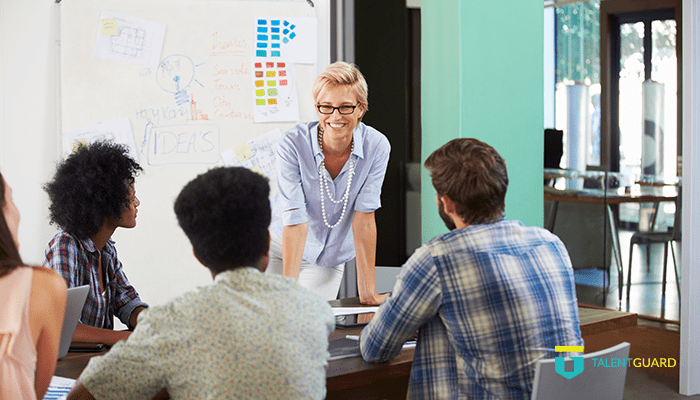 What Employees Really Want From Their Managers
Employees don't quit organizations, they quit managers. It's a frequently made claim but one that today's organizations cannot afford to ignore. Repeated studies show that poor management performance is a major reason people leave their jobs. In fact, employees who rate their line manager's performance as poor are four times more likely to be job hunting – and 40% are likely to have interviewed for a new job in the last month.  
Implementing successful talent retention strategies is a problem that most organizations are all too familiar with, but your leadership has a significant role to play.