Succession Planning Mistakes
Top 4 Succession Planning Mistakes
We hear this a lot, "Our succession planning process rewards the 'popular' over the 'competent.' We are losing our best people because nobody at the top knows who they are." A succession planning strategy shouldn't be put in place the moment you lose one of your top executives or when high potential employees are threatening to leave. It's a strategy and you must treat it that way.
Mistake #1: Thinking everything is fine, and that you don't need succession planning
Companies make the mistake of thinking that nothing will happen to their top executives and that succession planning is something they don't need to invest time and money into. A perfect example of this was covered in a previous blog post, "How To Do Succession Planning," when we wrote about Best Buy's CEO leaving and the company stating that they needed six to nine months to announce a replacement. Whether you're the size of Best Buy or a 30-person company, can you afford to wait if something unexpected happens to a top executive? Succession planning creates a pipeline of "ready now" employees to fill spots when you're caught by sudden departures and vacant positions. Succession planning involves knowing what specific positions will become vacant, and when, and deciding who is qualified to take on the position.
Mistake #2: Assuming only human resources should be involved in succession planning
Companies find themselves in a bad position when they assume succession planning is just a function of human resources, rather than something the entire management team should be part of. Succession planning isn't about identifying top executives and simply making sure there is someone that could fill their shoes if/when they leave. Succession planning should involve the entire management team and human resources. Collaboratively this group needs to identify the roles for succession and the skills necessary to execute in those roles, taking care not to single out top-level positions. The principles of succession planning should be applied at all ranks—leadership, professional and operational levels. It's imperative to look across the entire organization and find roles that:
Are specialized to the company- Do you have an industry expert sitting in your office? Think about individuals that represent the company publicly or have expertise that no one else in company has. Build bench strength for when these individuals leave.
Are key support roles to the people that run the company- What would happen if the CEO's executive assistant abruptly left? Is there someone that could step in immediately?
Require expert talent- Think of the guy that has been there for 30 years running all your IT systems or the woman that runs and maintains your payroll systems.
Mistake #3: Not identifying competencies before creating a succession plan
Companies that try to do succession planning without first identifying the specific leadership and functional competencies for key roles will fail. You can't simply look across the organization and think, "Bob does great work and people like him—he'd be a great successor for our CTO." The first step to any succession strategy is defining job descriptions with developed competencies for each. Next, you have to stack your people up against those competencies to see where they fall. If Bob doesn't have the skills for a future role, nor show the potential to gain the necessary skills, then he shouldn't be considered. On the other hand, Sally, who's been overlooked because she's kind of quiet, stands out as a clear candidate for the role.
Mistake #4: Not consistently evaluating development plans for high potential employees
Grooming your high potential employees is not something you do annually or quarterly while giving reviews. It's a full-time job and requires attention year-round. Managers should be having ongoing conversations with high potential employees about:
Current skills and potential
Organization needs, short-term and long-term
Skill gaps and development plans to shrink these gaps
Although the brunt of performance management falls on the manager's shoulders, it's up to the organization to define initiatives and create an environment that supports successful implementation.
If you like this blog, I invite you share it or comment below.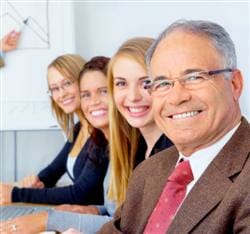 How To Do Succession Planning
How To Do Succession Planning The Right Way Talent Management Magazine recently wrote an article, "How to Do CEO Succession Planning Right," in which the sudden departure of Best Buy's CEO was discussed and that it was going to take six to nine months for the company to find a replacement. The reality is, Best Buy shouldn't need this […]
360 Degree Feedback: Webcast Video
Are you wondering how you can improve your 360 degree feedback process? Check out our webcast "Five Common Mistakes Made in 360 Degree Feedback Surveys." During the webcast, we to take an in-depth look at the following topics: Using generic rather than role specific competencies–hear why you need to consider using role specific competencies Moderated or unmoderated reviews–learn […]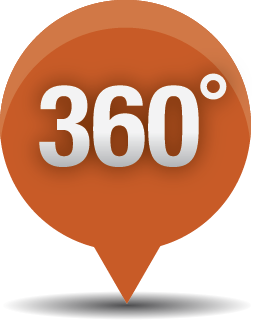 360 Degree Feedback: Do You Know The 5 Common Mistakes?
Tomorrow is the day we'll be hosting our webcast "Five Common Mistakes Made in 360 Degree Feedback Surveys." It's not too late to register and learn how you can improve your 360 degree feedback process. During the webcast, we're going to take an in-depth look at the following topics: Using generic rather than role specific competencies–hear why you need to […]