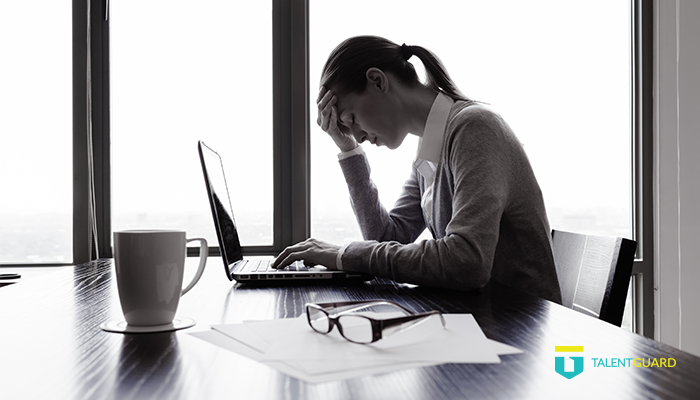 Don't Let Your Team Engagement Die with the Performance Review
When it comes to performance, candor carries the day, says Jack Welch, famed ex-CEO of GE. If you perform well on your review, you get a raise. If you perform poorly, you get yanked. This frank approach was the inspiration for GE's annual review system, often called "rank and yank" for being so systematic, and oftentimes, brutal.
Many believe this form of performance management is dying, but we believe we're far past that. Even GE, once a popularizer of the system, has abandoned the practice altogether. Adobe is also benching the process and structuring ongoing conversations, called check-ins, around expectations, feedback, and growth and development.
In other words, the performance review is dead. And there are three trends in business that killed it.
1. Low unemployment. Employment in the U.S. is currently around 4 percent, the lowest rate since 2000. This inevitably leads to a more competitive job market. Scarce talent often leads companies to hire from within, or find creative ways to seek out the best talent, then engage and retain those employees. This challenge is very familiar for the ever-changing IT industry, where finding skilled talent can be difficult and turnover can be costly. 
iVentures is one IT company faced with this problem. The traditional review process made its technical and customer service teams feel stagnant, and in 2015, iVentures turned to career pathing. Jennifer Korsun, iVenture Solutions' director of people operations, sums up the impact of the switch in this way: "We were looking for a solution that could track employee development progress and allow our employees to build out a career path for themselves. We wanted a tool that could give them a clear picture of their gaps, so they knew what to work on to get them to that next step in their career."
Having that clear picture helps employees at organizations like iVenture visualize a future within the company — ultimately saving the business time and money needed to recruit in a competitive talent landscape.
2. High volatility with low engagement. Disruption is everywhere, and technology is affecting every market and business opportunity. To remain competitive, companies need to attract, keep, and engage all-star talent. Only 33 percent of the American workforce is engaged in their jobs. Choosing career pathing over the performance review can increase employee engagement at all levels, especially since everyone in the company can participate in the process.
One iconic food brand wanted to start career development initiatives to improve their overall employee engagement. The HR team worked with us to develop a career mapping model for all employees to build their careers internally through clearly identified career progression opportunities. The goal was to expose various lateral and vertical career path opportunities available to employees all around the globe. As a result, employees move from just checking boxes on a form once a year to active participation in an ongoing process with multiple checkpoints throughout the year.
3. Long-term development. With so much changing and millennials' dominance in the workforce — along with their emphasis on societal impact — the next-generation workforce wants long-term career development. According to the 2018 Deloitte Millennial Survey, young workers are eager for business leaders to be proactive about making a positive impact in society — and to be responsive to employees' needs. Contrary to popular belief, they want to know how and where they fit in the company.
That's an important benefit of career pathing. Unlike the performance review of the past, career pathing can make it clear to employees how they can grow their career, what skills need to be developed, and how long it will take a typical employee to progress from role to role.
As you can see, career pathing has many benefits. And it's the best way to ensure that your organization is ready for the future of work. Give your performance review a reboot with a career pathing strategy that will overcome the business challenges of a tight employment economy, empower your employees, and improve the employee experience.
To learn more about career pathing, visit our Learning Center to view webinars and other content or visit our career pathing page.
Ready to see career pathing in action? Request a demo!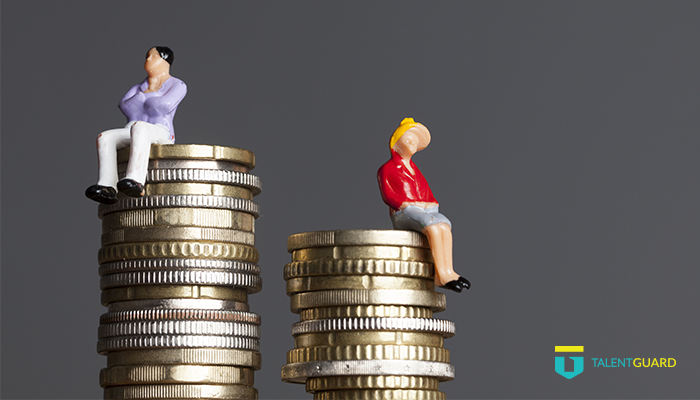 Close Gender Pay Gaps by Knowing Your Talent Skill Gaps
Assessing candidates and employees objectively based on skills not only helps companies fill positions to achieve business results, it extends fairness in the workplace that can end gender, diversity and inclusion, and pay equity gaps. Setting aside bias with a purely objective, data-driven comparison of skills helps everyone.
Is Internal Career Mobility The Answer To Your Talent Shortage?
The talent shortage shows no sign of abating. New research from IBM Smarter Workforce Institute found that over half (51%) of all HR professionals say they are struggling to fill open jobs some of the time and over one third (35%) state they 'very often or always' experience difficulty filling positions.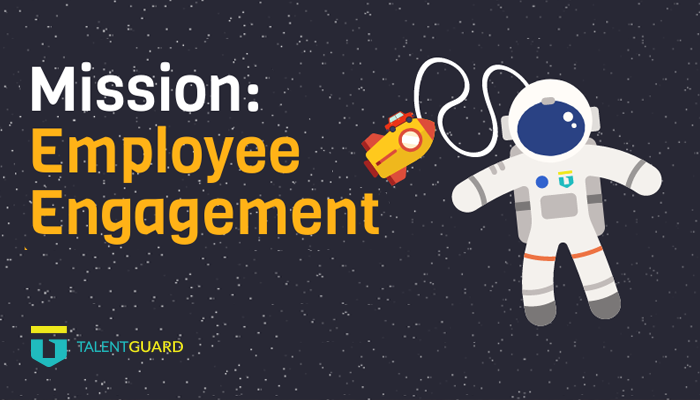 [Infographic] Mission: Employee Engagement
Improving employee engagement is a critical challenge that companies face but with the right processes in place the results are achievable. In this infographic, join the expedition of Mission: Employee Engagement and learn how to launch a successful career pathing initiative as quickly and efficiently as possible. Prepare for launch!