Development Planning Software
Keep professional growth on the front burner
Give employees the learning opportunities they crave, and cultivate their skills to support your company's future. We make it easy to keep development top-of-mind, so your best talent stays engaged and your workforce can meet the demands of a rapidly changing business world.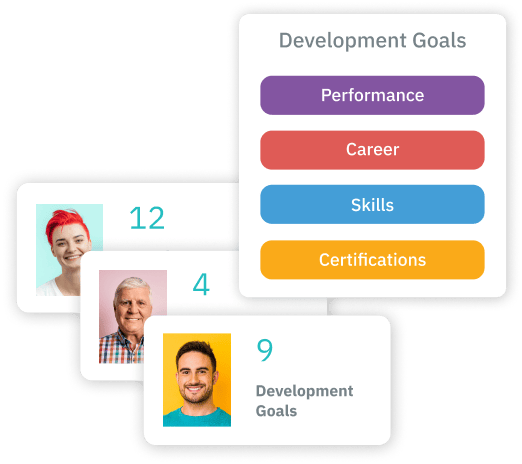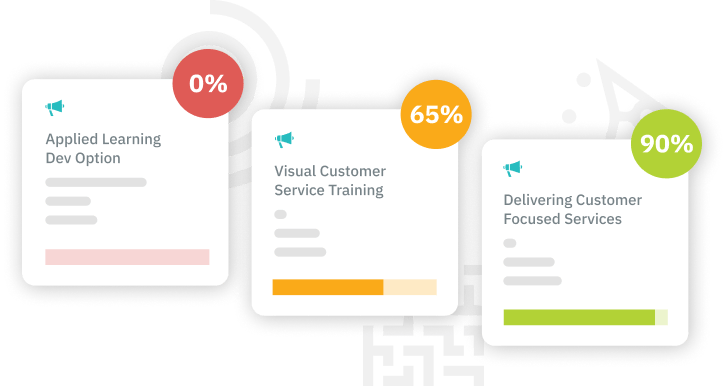 Employee-driven goal setting
Empower employees to kickstart their own development path which provides suggestions based on their current skills, preferences, and other information in their Talent Profile.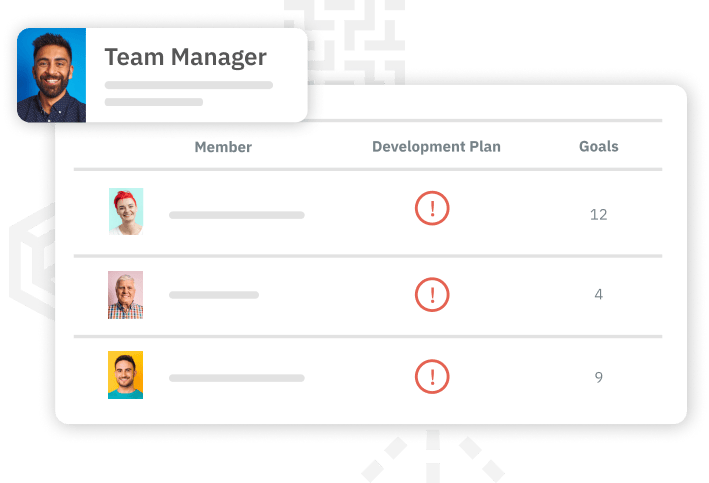 Visibility for employees and managers
Enable employees to track career development goals all year long, and help managers monitor their team's progress, provide real-time feedback and recognize achievements.
Easy progress tracking
Provide flexible tools for measuring goal attainment, including journal entries, activity tracking, 360 feedback, and assessments.
Optimize your learning opportunities
Employees get content learning suggestions based on their development goals, so they can take action quickly and make the best use of the company's training resources.
A talent strategy that grows with you. Select a bundle to book a demo!
Foundation
Automate your skills management process
Foundation includes:
Intelligent Role Studio
Job and Skill Libraries
Basic Reporting
API
Recommended
Basic
Assess current skills of your workforce & close gaps
All the Foundation features plus:
Talent Assessment
Development Planning
Reporting & Analytics
30+ languages
Core
Unlock employee skill & career development
All the Basic features plus:
Career Pathing
Certification Tracking
60+ languages
Pro
Measure the impact of upskilling on business performance
All the Core features plus:
Succession Planning
Performance Management
360 Feedback
Advanced Reporting & Analytics
90+ languages
Trusted by:


Additional information
TalentGuard's Development Planning Software provides the visibility needed to adjust career goals throughout the year. Our tool:
Enables employee to track career development goals all year long.
Provides managers with visibility into development activities and employee progress, provide real-time feedback and recognize employees.
Helps companies facilitate and measure short- and long-term goals across distributed teams for improved agility and more predictable attainment.