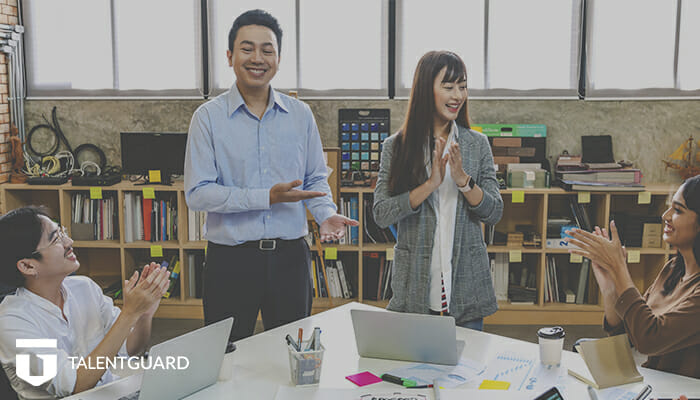 The 7 Most Important Reasons For Implementing Succession Planning
When HR.com released its recent survey called The State of Internal Mobility, Success, and Career Development, a lot of eye-opening data was revealed regarding the various reasons it's vital for organizations to have succession planning secured within their internal processes. With this in mind, we felt it was important to highlight these reasons so leaders like you can better understand why succession planning is important and what you can do to facilitate the process to ensure your company's goals are met.
What is Succession Planning?
Succession planning involves the process of strategizing replacements for critical roles that become vacant within your organization. It's used to identify and develop potential employees who are great fits to step into that role or opportunity.
The 7 Reasons Succession Planning Should Matter to You:
Succession planning is an all-encompassing process. It takes into account existing employees' skillsets and strengths so you can ensure important positions within your company aren't left vacant. The following are seven vital reasons you should have a succession plan in place in your organization:
1. Filling Future Vacancies
According to the survey, only about 37% of leaders cited filling future vacancies and shortages as a reason to implement succession planning within their company. This is an interesting finding, as one would think the filling of future vacancies is largely the foundation upon which succession planning was built.
This begs the question: are you considering which of your existing employees could step into a critical role, should one become available? If not, you're likely not properly preparing your current employees in ways that will help them grow within your organization. Bear in mind that succession planning is not only a pre-selection process; rather, it's the development and enhancement of skills that can be further utilized when positions become available.
2. Gaining Greater Diversity, Equity, and Inclusion Among Leaders
In today's world, it will likely not come as a surprise to you that 55% of survey respondents indicated they're leaning on succession planning to gain greater diversity, equity, and inclusion among leaders. The responses, however, did vary between larger and smaller organizations, with larger organizations putting this as the top reason for having succession-planning processes, while smaller companies indicated this is the seventh most important reason.
3. Increasing Talent Retention
Employee turnover is expensive, both from a financial perspective, as well as that of morale. Wise leaders look for ways to keep existing employees content by building their skillsets and finding ways for them to grow within their organizations. Succession planning can help you stave off turnover and revel in the retention your efforts will glean you.
4. Identifying Future Leaders
Who are your rockstars? Who are your go-getters?
If you don't know these answers, you're probably not leveraging succession planning correctly. Your succession-planning program should help you identify future leaders who can step into vacant positions without batting an eye. If you're not identifying your future leaders, you're missing out on great prospects and the potential to turn lower-level employees into future leaders.
5. Preparing Future Leaders
Now that you've identified potential future leaders, what are you going to do to prepare them to step into their roles when positions open up?
Preparing future leaders was cited by about half of survey respondents, indicating that the need to put job skills in place as early on as possible is important. You should be focusing on leadership readiness, particularly for key positions, because it can take time to hone one's skills such that they're able to successfully lead. This is why it's important to identify potential leaders early on and get them into the mix of your succession plan.
6. Creating Opportunities for Career Advancement
During the Great Resignation of 2021, a lot of companies were forced to realize that they're not providing employees with the futures they desire. Somewhere around 4 million Americans quit their jobs in July 2021 alone, ushering in a phenomenal job shortage in the U.S.
Did people quit because they don't want a paycheck? Of course not. Sure, there were probably some extenuating circumstances, but in many instances, employees realized they weren't getting the leverage they need to be better in the workplace. They wanted more money, better titles, and higher levels of responsibility than their companies were willing to afford them.
If you're not creating opportunities for career advancement, you should expect to realize high rates of attrition and overall talent shortages because, rest assured, top talent is seeking opportunities elsewhere.
7. Risk of Loss
Surprisingly, less than a quarter of survey respondents indicated risk of loss as one of the key reasons they wanted to implement succession planning into their HR programs.
Succession planning shouldn't only take skills into account—it should also reach for higher levels of employee engagement. Risk of loss means you should be asking your leaders if employees are excited about their positions, and if they're not, maybe you should be looking for opportunities within your company that make them happy to come to work.
Employing the Right Succession Planning Solution
After reviewing the 7 most important reasons for implementing succession planning, it is clear that there are many benefits that organizations would gain. However, many organizations already have a formal succession planning process in place but they're often not getting the results they want. This is where the right technology comes into play; when you have the right succession planning software in your toolbelt, you can more easily identify gaps and opportunities, helping to ensure your company is on track to continue building a successful momentum for years to come. To learn how TalentGuard can help, take a look at our succession planning solution and learn about our platform.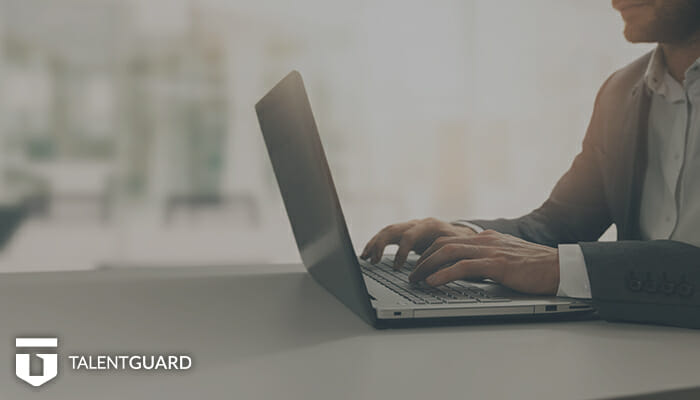 How to Design a Succession Planning Template
Succession planning is a critical process for ensuring the long-term success of any organization. It is the job of HR to work with their boards of directors in order to create and maintain a proper succession plan. While there are many templates out there, it's always best to design your own to ensure that your […]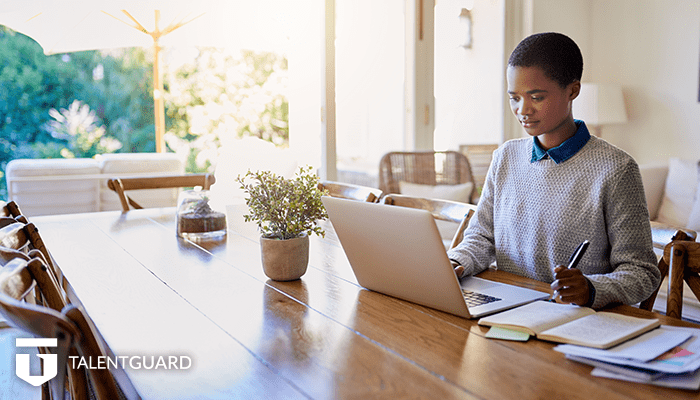 How to Identify High-Potential Employees
Unfortunately, many organizations don't feel they have enough high-potential successors to replace employees in key positions — and high-potential employees are viable to an organization's success in the long term.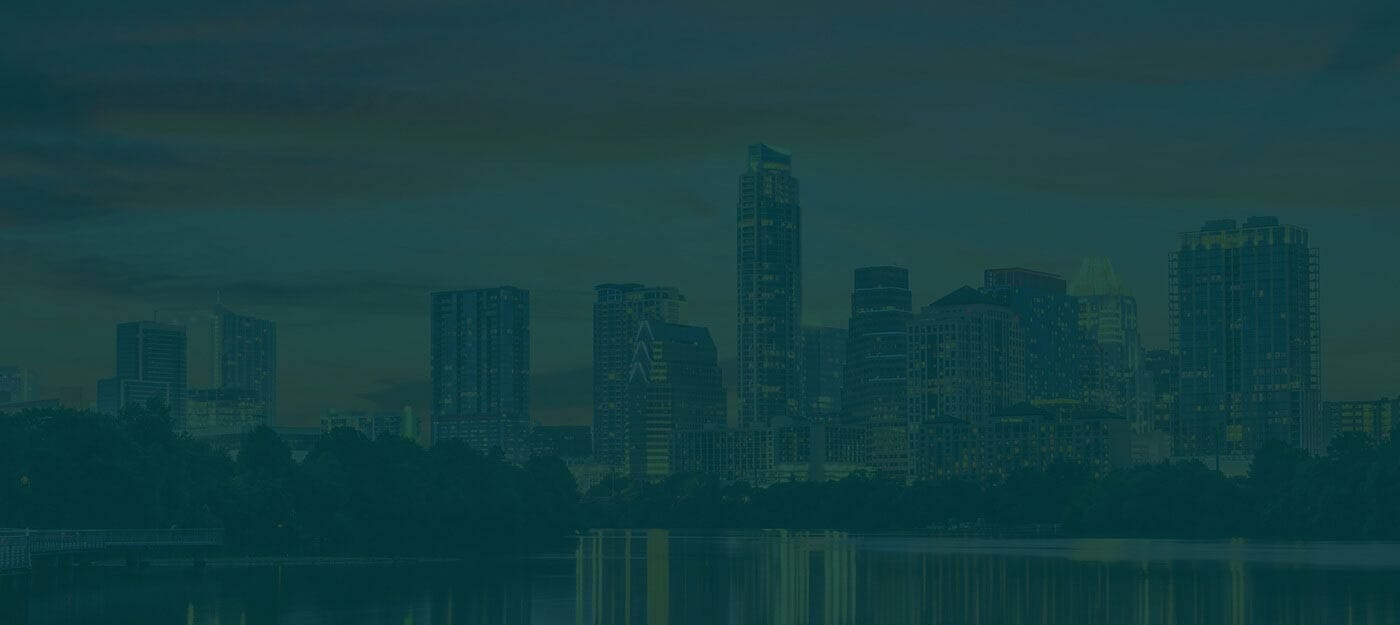 Why Succession Plans Fail
Many large businesses and enterprises typically plan for the foreseeable future to avoid any stoppages and interruptions in business operations. As a result, they tend to have contingencies to ensure operations run smoothly. Despite that, most large companies still struggle with succession plans, often ending up rushing them or undermining them.