Succession Planning Best Practices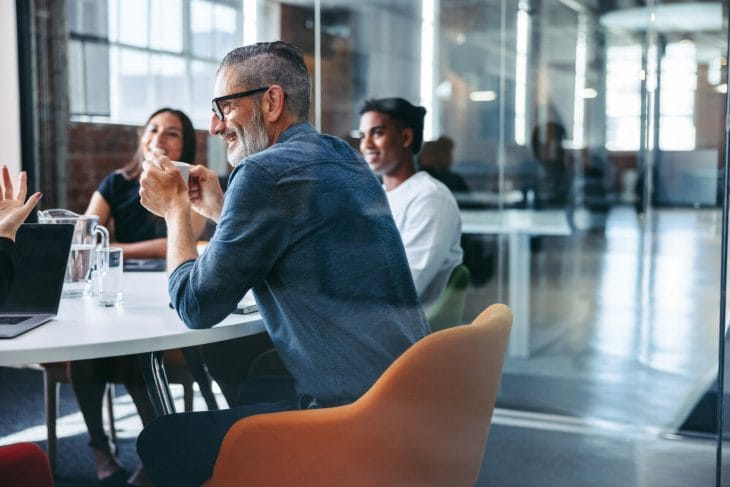 When it comes to succession planning best practices, there are a lot of moving parts. You need to capture what the current leaders of your organization know and envision so you can either find replacements who fall into line with that thinking, or who disrupt it completely if need be. Sometimes, succession planning means finding people who are willing to step outside of the "we've always done it this way" box, while other times, you need people who have been brought up in a company's culture in such a way that they live and breathe the brand.
Having the right people in place with a plan that makes sense for your business can facilitate easy transitions when changes are necessary. Without a plan, you might be forced to hire someone from outside your firm, which can cost you greatly both in terms of salary and training—especially if you consider the value of your company's culture.
Succession planning, generally speaking, means you're finding people to replace those who are ready to move on from vacated spots in the company. Maybe they're retiring or moving onto a role with another company. Perhaps they're no longer a good fit for your brand and you need to pivot your leadership in a way that'll make more sense for your mission and vision going forward. In any event, determining who's next for leadership roles is critical (yet often cumbersome) endeavor. That's why it's important to take this into consideration early on and build your succession planning strategy over time.
What is Succession Planning?
The succession planning process is a months- or years-long process that involves identifying crucial job skills, knowledge, social relationships, and organizational practices so these ideals and beliefs can be passed onto future leaders of a company. When a plan is put into place, there is a more seamless movement of talent within the organization, and both leaders and employees can rest easier knowing the vision and mission of the companies they work for will be carried on if someone leaves the company.
When you embrace leadership succession planning, you'll incorporate effective job design components into a strategy that's intended to make sure your company adheres to a smart organizational structure when it comes time to determine internal promotions. Bear in mind that a succession planning model isn't a one-size-fits-all process, nor does it happen overnight. A great succession planning model will include the following elements:
Employees need to be taught to perform the tasks they will be required to take on in their new roles.
Employees need to be equipped in ways that will enable them to tackle their future responsibilities.
Career planning. Employee-centered practices help identify individuals' interests and provide personal development options that are consistent with their talents and interests.
Career management. Organization-centered practices focus on the creation of jobs and organizational structures that promote companies' missions and visions.
Replacement planning. Key personnel sometimes need to be replaced when there's not a full succession plan in place.
Succession planning. This is a future-focused approach in which potential leaders are identified and this skills, knowledge, and abilities are analyzed so leadership can determine which individuals can perform necessary functions, should the need arise.
Your succession planning framework should include the following elements:
1. Identify Purpose, Goals, and Objectives
Identify specific goals for your succession planning efforts. Make sure you have both a purpose and measurable goals so you can later assess your successes and opportunities.
2. Define Competencies
Determine which knowledge, skills, abilities, and personal characteristics are essential for someone to perform a job exceptionally. Competencies may be functional (as in displays of technical expertise) or leadership based.
3. Assess Employee Performance and Potential
At this point, you'll review employees' performances using a number of data sources (such as annual performance reviews, individual development plans, and other assessment formats).
4. Identify Candidates
Figure out which personnel could be groomed to fit into leadership roles, based on the foreseeable needs of your organization.
5. Accelerate Development
Based upon gap assessments for each candidate, build individual development plans that address where they're currently lacking in terms of knowledge, skills, or experience. Consider incorporating:
Mentoring
Coaching
Intentional networking
Formal development programs
Higher education courses or degree completion
Stretch assignments
Mobility assignments
Institution or system service opportunities
6. Build Support Systems
Work to facilitate solid communication systems and processes for your succession planning efforts. Support systems often include helping candidates identify their own purposes, goals, and objectives.
7. Evaluate Your Succession Program
Based upon the measurable goals you set forth in the beginning, you can now evaluate your results and refine your program as needed.
Succession Planning Template
Creating a succession planning template will help you identify the functions most imperative to your organization so you can train employees to fill roles when they're vacated. This process helps future-proof your company so you can continue doing the work you do while simultaneously driving employee engagement through professional development. In this succession plan example provided by Indeed.com, you'll notice that the first sample is readying the company to fill spots when people have planned leaves from an organization (i.e., retirement). Other succession planning examples might focus on making sure people are ready to step into roles in the event of unexpected vacancies. In any event, it's important to establish a list of succession priorities, evaluate possible candidates, and follow through with monitoring these employees' progress. A succession planning toolkit can help you with this process. It will outline the key planning roles, give you readiness questions, offer an overview of the succession planning process, and provide templates that will make it easy to tailor your succession plan to your company's unique needs.
You can create a succession plan at any time, but it's better to do it sooner than later. You don't want your organization to find itself missing a leader and not have a plan to fall back on. Succession plans are generally used to negate the bad consequences that can occur when unexpected events happen, so the earlier you write them, the more benefits you'll get from them.
Succession Planning Tools
Succession planning tools are useful to launch a successful succession plan. Ultimately, software is the most efficient method for this practice. When you're looking for succession planning tools, you want a platform that can help you incorporate all of the aforementioned best practices in ways that make it easy for leadership and HR representatives to build the foundation and track the progress of employees going forward. If you're ready to get started, scheduling a demo is the first step towards success. Reach out to us today!
Learn more about succession planning
Loading...