Certification Tracking Software
Nip compliance risks in the bud
Ensure that your company is living up to its legal requirements, ethical standards, and shared values before problems arise.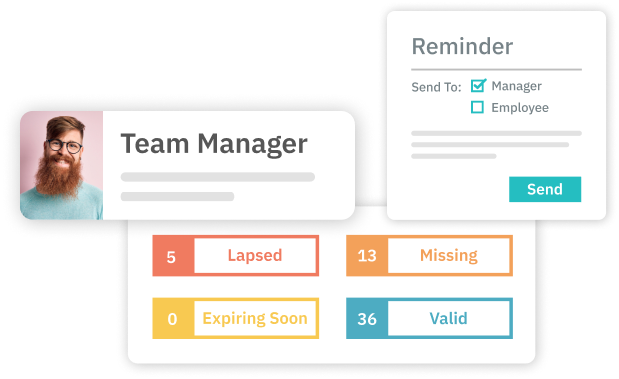 Reduce
With timely access to certification and training information by employee, your company can reduce costly fines and keep your business operational.
Eliminate
Eliminate the need to manage multiple outdated spreadsheets. Generate custom reports tailored to your compliance needs.
Verify
Quickly and accurately verify evidence of employee certifications and stay in compliance with contractual requirements.
TalentGuard's Certification Tracking software offers a reliable solution that enables companies to assess their risk exposure and certification obligations. Use our tool to:
Manage, track and report on employee training, licenses and professional development required by employees in their jobs.
Facilitate compliance with regulations and contractual obligations required by core business activities.
Quickly and accurately provide and verify evidence of certification to vendors and suppliers
Communicate status of certifications to all interested parties including employees, managers, legal and human resources.
Certification Tracking Key Features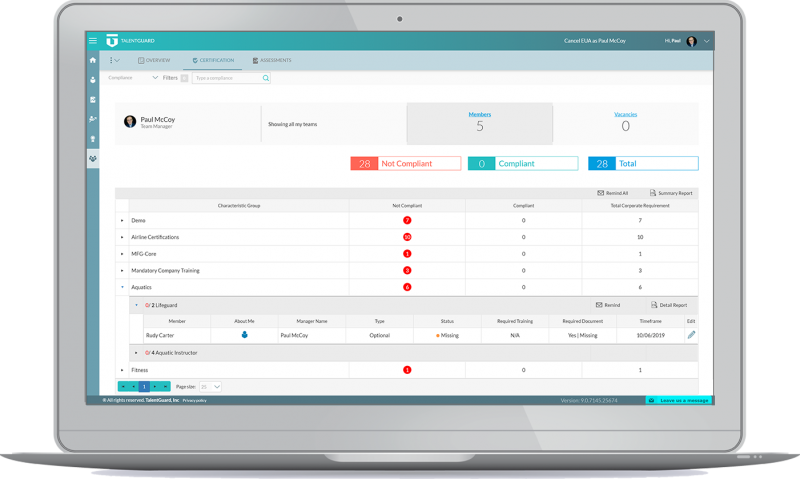 Certifications Dashboard By Compliance
View the overall compliance status of your organization.
Certifications Dashboard By Team Member
View and manage employee certifications and statuses by team member.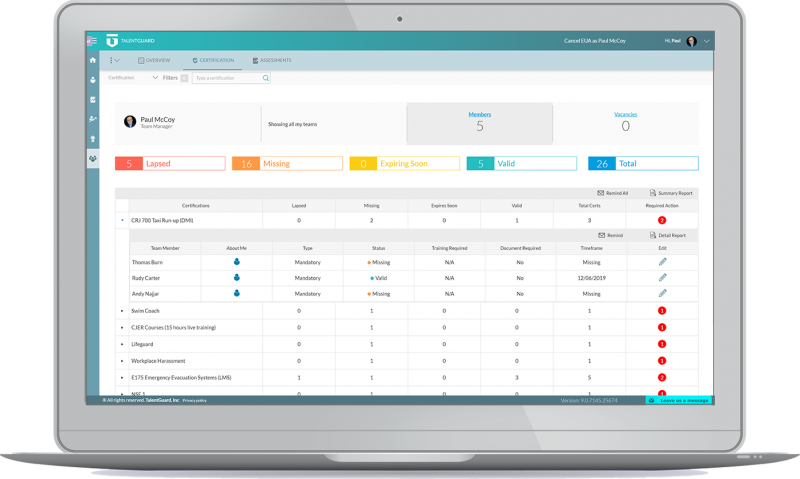 Certifications Dashboard By Certification Name
View and manage employee certifications and statuses by certification name.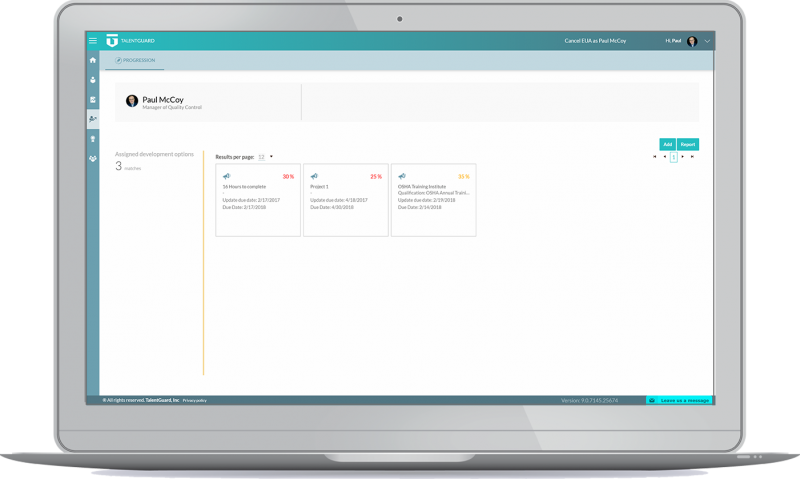 Track Certification Requirements
An employee's Development Goals page is populated with development options, learning links, and coaching tips.
Certification Tracking Benefits
$100K+
Hundreds of thousands of dollars saved from preventative measures such as automated alerts and notifications.
25%
Twenty-five percent reduction in operating expenses by adding technology to streamline the process.
25%
Twenty-five percent increase in company productivity due to automated processes reducing the time it takes to conduct tasks.