Performance Management Software
Ongoing feedback, continuous growth
Turn periodic performance reviews into an ongoing conversation that generates constructive feedback and meaningful, measurable improvement throughout the year.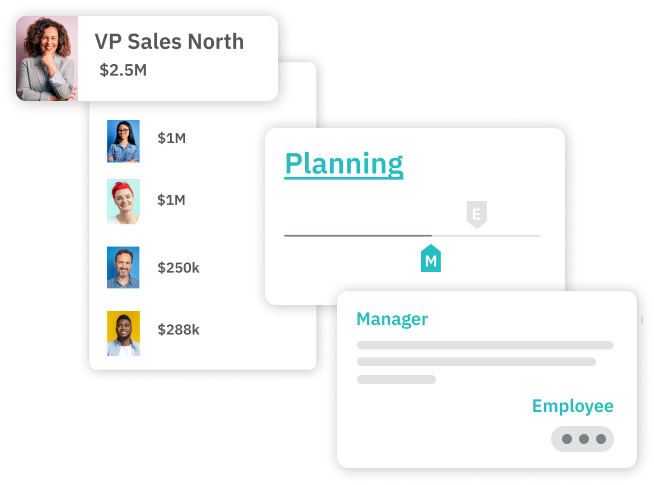 Objective
The selection of employees for promotion, succession and other actions will be based on objective performance management outcomes.
Identify
With accurate evaluations, managers are able to identify skill gaps and recommend relevant training for employee development.
Clarify
Clarify job accountabilities for employees and managers, ensuring that everyone is on the same page.
Employees have three core needs: engaging work, recognition for doing a great job, and knowing what is going on in the company. TalentGuard's Performance Management Software is a cloud solution that enables companies to:
Share corporate goals to align the organization and focus on results.
Support real-time feedback and career development planning.
Recognize and reward people based on key performance metrics.
Recommend relevant learning resources to stimulate professional growth.
With a robust performance review system, companies can move beyond the "one and done" evaluation process to an efficient and focused strategic talent management program.
Performance Management Key Features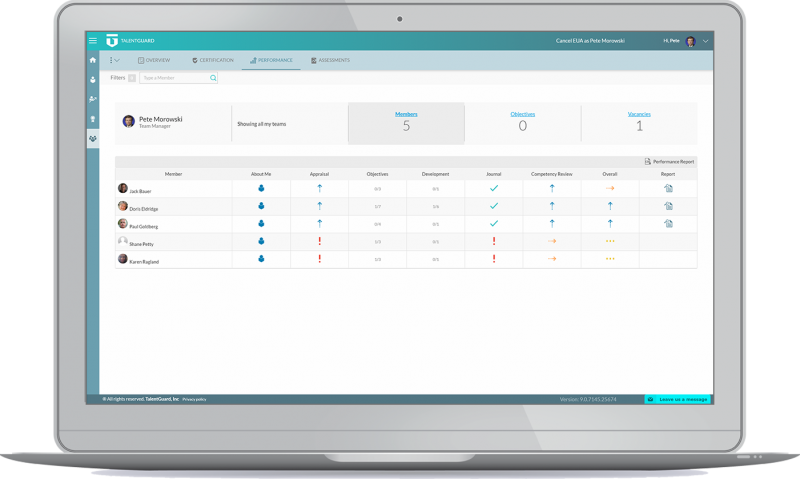 Manager Dashboard
Manager's have access to a dashboard to review their team's progress.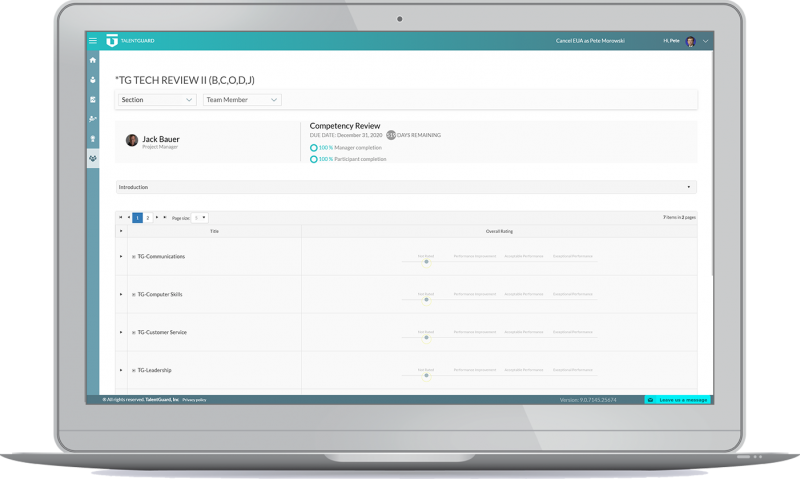 Job-Based Assessment
Evaluate an employee based on their existing job role to identify areas for development.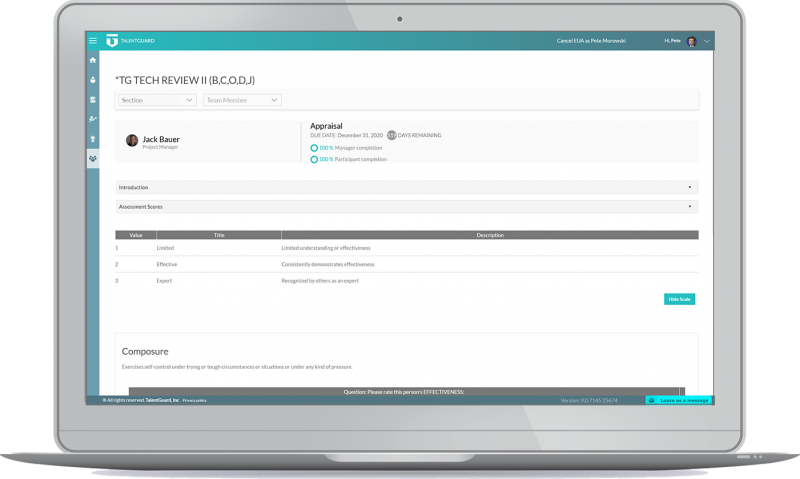 Appraisals
Employees and/or managers can contribute to the evaluation process.
Development Goals
An employee's Development Goals page is populated with development options, learning links, and coaching tips.
Performance Management Benefits
90%
Ninety percent of companies which have redesigned performance management see direct improvements in engagement.
83%
Eighty-three percent say they see the quality of conversations between employees and managers going up due to more frequent conversations which help develop stronger relationships.
96%
Ninety-six percent say the processes are simpler because of a greater attention to direct reports' needs, and a more trusting and open work environment.