Are you building a winning team?
For basketball fans, there's a good chance that last year's NBA finals match-up between the San Antonio Spurs and Miami Heat will play out on the hardwood once again in 2014.
In such a high-level game of both skill and chance, how can prediction makers be so certain that these two teams might make it back to the ultimate contest just one year later?
The superstar-laden Heat vs the age-defying, consistently excellent Spurs both have a strategy when it comes to making it to the top. But what boggles my mind is the CONSISTENCY with which Greg Popovich's team manages to win.
It's easy to see how the Heat's combo of the freakishly talented James, Wade and Bosh form a powerful juggernaut. They leverage good coaching, good role players and unselfish play to win games. But Pop manages to win over and over with amazing performances from a group of players that he has developed into championship level players. Somehow the Spurs have created a winning culture that has proven itself over more than a decade.
How do they do it?
It all comes down to an amazing system of talent management and long-term perspective. The system relies on fantastic recruiting, strategic trades, player development and well aligned goals for both the players and the team as a whole.  This also requires a focus on continuous communication within the organization.
Running a great corporate organization relies on a similar long-term perspective and strategy. How do you –
Make a compelling case to keep the Tim Duncan of your organization engaged and inspired, and at the same time learn how to get the most out of your​ Kawhi Leonard?
Rely on the leadership skills of your Tony Parker, and utilize the points scored by his beautiful teardrop in the lane – while simultaneously engage your Matt Bonner with his timely and scintillating ability to knock it down from beyond the arc?
CloudSuite by TalentGuard provides an integrated talent management solution that will draw out and nurture your inner Greg Popovich. Strategic management of your talent is proven to increase your winning percentage and consistently give you a record that puts you at the top of the conference.
The dynamic and customizable tools in CloudSuite will help you:
Find exactly the right talent to build your corporate culture with our ATS module.
Facilitate constant productive communication between your team members and empower them to make real-time decisions using our integrated social media plug in.
Develop your staff to their fullest potential and motivate them so they are excited to come to work with our killer combo of Development planning and Career Path.
Know precisely what kind of development your newer employees need to be able to fill the shoes of the big man poised to retire at the end of a record-setting career with Succession planning.
Measure both historical and in-the-moment capacities of each individual with Performance management and 360 Insight.
In the end, Talent Management is not so much a tool as it is a mindset.  If you want to win in today's challenging business environment, it is the only solution that will propel your company to championships over and over again.  GO SPURS!
Photo credit:Kelley L Cox/USA TODAY Sports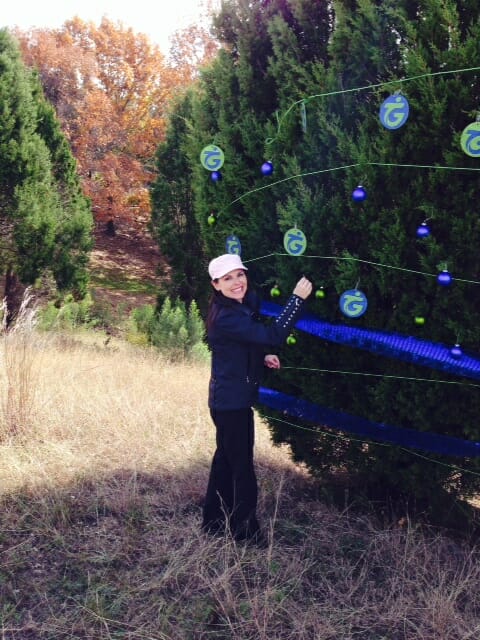 What's Your Company Tradition?
It may be taboo, but done correctly, holiday traditions in the workplace can build positive morale resulting in increased employee motivation. Some may say holiday traditions are for families, but considering many of us spend 40+ hours a week with our co-workers, treating one another like family might not be a bad idea. High morale […]
HR Technology Conference – Come visit us – booth 1548
The TalentGuard team is excited about exhibiting for the first time at #hrtechconf in Las Vegas.  We are the new kid on the block at the conference, but we are not new to the space. We've been working diligently in the background making new partners, empowering HR people with innovative approaches to transform people development, […]

TalentGuard™ Talent Management Software Chosen by Multiple Industry Leaders
Austin, TX – Monday, May 13, 2013 – TalentGuard™, developer of the Cloud 6.0 suite of talent management software, announces five new additions to their community of diverse organizations and institutions. The companies join TalentGuard™ at a time of rapid movement and growth in the talent management services industry, and are pioneers by implementing a […]