It was "No Easy Day"
A friend recommended the Navy Seal book on the firsthand account of killing Osama Bin Laden. In reading the book from a human capital perspective, it highlighted the Navy's:
Selection Process – a rigorous program to find candidates who had what it took (aligned knowledge, skill and aptitude with the job requirements);
Learning & Development – a thorough preparation and training before going to the battlefield (simulations to mimic real life scenarios);
Succession Planning – a formal chain of command, where the 2nd is ready at a moment's notice when the leader is removed (in this case, due to battle injury);
High Potentials – the best of the best pulled together to form the elite team that would handle this specific mission.
Of course, it also highlighted the bureaucracy that slows down any well-functioning process with multiple checks and balances.
It is not easy to have an integrated talent management process in a corporation, yet the Navy Seals seem to have a model that we can all aspire to.
Are you able to attract, develop and retain your corporate "Navy Seals?"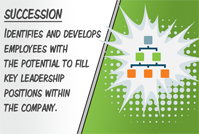 Register Now – Succession by TalentGuard w/LearnTrack
It's a frightening day when an employee leaves a key position with no successor ready to fill the void. Not only frightening, but expensive. It is estimated that 50% of that employee's salary will be lost trying to find someone new for the role. Don't let this happen at your organization, and put the fear […]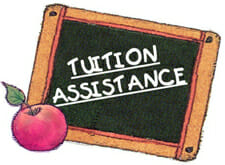 Benefits of Tuition Assistance Programs
While there are many potential benefits of tuition assistance programs (or TAPs), the challenge for business leaders is to manage investments in employee education in a way that maximizes returns–both for the employer and the employee. Not only does a TAP need to encourage the development of specific skills in your workforce, it also needs to empower employees to […]
HR Seen As "Ineffective" In the U.K.—Is the U.S. Next?
According to a survey among 418 C-suite managers conducted by the Economist Intelligence Unit and sponsored by management consultancy KPMG, a mere 17% believe that HR does a good job, with many seeing it as a non-essential department. Robert Bolton, a partner at KPMG management consulting and global lead of the firm's HR Centre of Excellence, said, […]