January Webinar: Encouraging Year-round Adoption and Engagement of the Performance Management Process
You've researched. You've planned. You've launched the ideal Performance Management Process! But have you adequately prepared your management team to achieve the best outcome? Do your employees understand how performance management benefits their career and do managers understand the right way to handle the feedback loop all year?
Without adoption and engagement from managers and employees, your performance management process will not reach its full potential.
In this one-hour live webinar, TalentGuard Founder & CEO, Linda Ginac, will discuss surefire ways to encourage adoption and engage your entire organization in the Performance Management Process to achieve continuous improvement all year long. Employees are most engaged when they are focused on business results, feel accountable, can track outcomes of their performance, and receive feedback and recognition often. In this webinar, we will discuss:
• A comprehensive performance management process that is proven to facilitate interactions and feedback on a continuous basis
• Strategies to achieve frequent, effective communication that reaches and informs employee at the level and expectations of his or her job
• Ensuring resources are in place so that employees can effectively pursue the development necessary to ensure success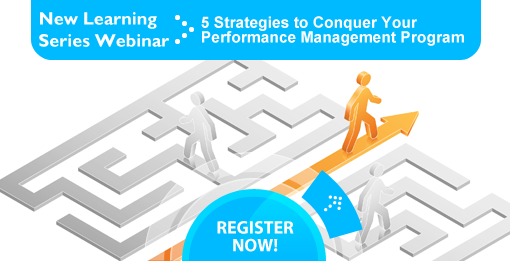 New Learning Series Webinar – 5 Strategies to Conquer Your Performance Management Program
Running a successful performance review program isn't easy. Taking it to the next level with an effective, meaningful, and ongoing performance management process that produces true indications of retention and productivity is the stuff HR Heroes are made of. Many HR professionals understand that monitoring their employees ultimately builds a stronger workforce, but they don't […]
The Impact of Feedback: Why It's Needed
Feedback is a powerful and surprisingly cost-effective method of assessing and developing people, teams, and organizations as a whole. Without feedback, individuals are left in the dark as to the impact of their decisions and actions on their organization and relationships. With feedback, they can gain self-insight. Feedback comes from a number of structured and […]
360 Degree Feedback: Webcast Video
Are you wondering how you can improve your 360 degree feedback process? Check out our webcast "Five Common Mistakes Made in 360 Degree Feedback Surveys." During the webcast, we to take an in-depth look at the following topics: Using generic rather than role specific competencies–hear why you need to consider using role specific competencies Moderated or unmoderated reviews–learn […]