Skills Assessment Software
TalentGuard's Skills Assessment software allows organizations to assess and analyze employee skills, proficiencies, experiences, qualifications, and preferences for career development.
Identify Skill Gaps
Assess employee capabilities to identify strengths, gaps and opportunities for development.
Workforce Readiness
Provides insight into a workforce's readiness to meet the organizational goals and objectives.
Business Insight
Provides inputs to career development efforts and curated training plans for individuals, managers and across the organization.
Skills Assessment Key Features
Employee Skill Assessment
Assess to identify areas for career development, growth and performance improvement and provide employees with a view of their skills related to their job role.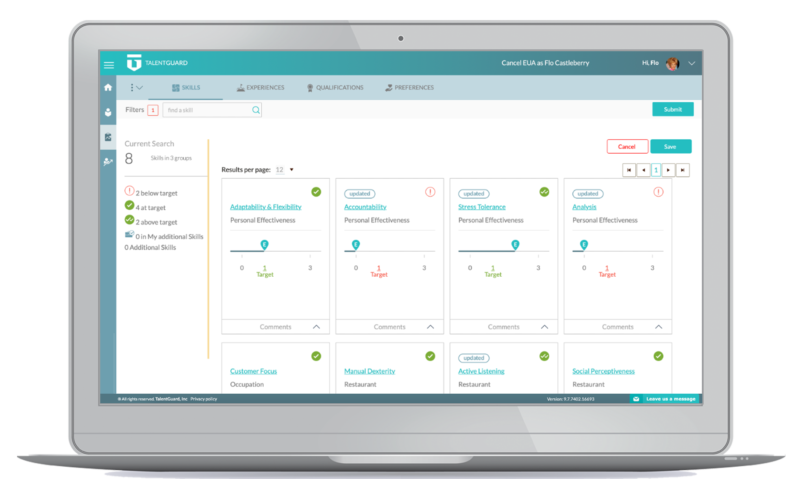 Skill Gap Analysis
Expose employee skills gaps with minimum targets set for the job role.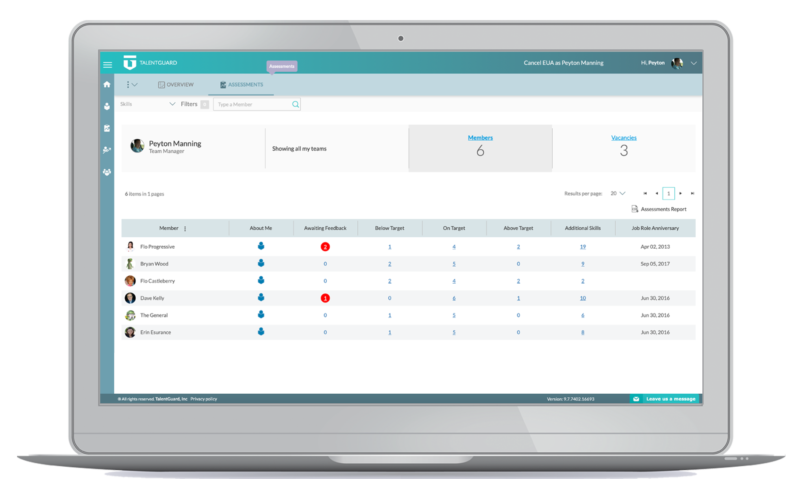 Company and Team Insights
Managers can view their entire hierarchy or filter by specific teams to view skills and status.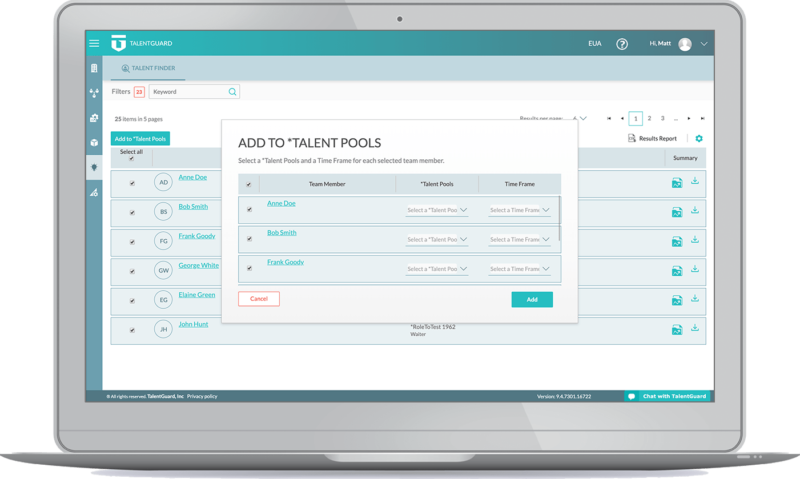 Talent Finder
Easily search and filter results to identify specific talent in your company.
Skills Assessment Benefits
4x
Four times more likely to have high-performance culture due to using competencies as part of the talent management process.
2x
Two times more learning engagement by addressing competency-based proficiency gaps.
2x
Two times more effective at coaching, developing leaders and managing performance problems.