The Importance of Proficiency Levels
Why You Need to Compare More Than Skills During Talent Selection
There are several factors to consider when looking to manage and utilize your employees' skills. One of the most important elements is being able to understand and rank your talent's proficiency levels. Learn more in our blog, Why You Need to Compare More Than Skills During Talent Selection.
Take your company to new heights
Whether your company is grappling with talent management for the first time, looking to modernize outdated tools, or searching for that extra competitive edge, our solution can meet you where you are.
Reveal the true nature of your collective talent
TalentGuard's Workforce Skills Management platform unifies data, software and ecosystem to unlock complete visibility of skills, the intelligence to make data-led talent decisions and the ability to develop the highest potential in your workforce.
A talent strategy that grows with you. Select a bundle to book a demo!
Foundation
Automate your skills management process
Foundation includes:
Intelligent Role Studio
Job and Skill Libraries
Basic Reporting
API
Recommended
Basic
Assess current skills of your workforce & close gaps
All the Foundation features plus:
Talent Assessment
Development Planning
Reporting & Analytics
30+ languages
Core
Unlock employee skill & career development
All the Basic features plus:
Career Pathing
Certification Tracking
60+ languages
Pro
Measure the impact of upskilling on business performance
All the Core features plus:
Succession Planning
Performance Management
360 Feedback
Advanced Reporting & Analytics
90+ languages
Learn more about skills management
Elevating CEO Insights: Pioneering Data-Driven Talent Strategies
Introduction In today's ever-evolving business landscape, organizations face a daunting challenge—the widening skills gap. This issue threatens their ability to innovate, stay competitive, and achieve strategic objectives. Traditional talent development methods are no longer sufficient. In this blog post, we delve into the white paper "Elevating CEO Insights: Pioneering Data-Driven Talent Strategies" by Linda M. […]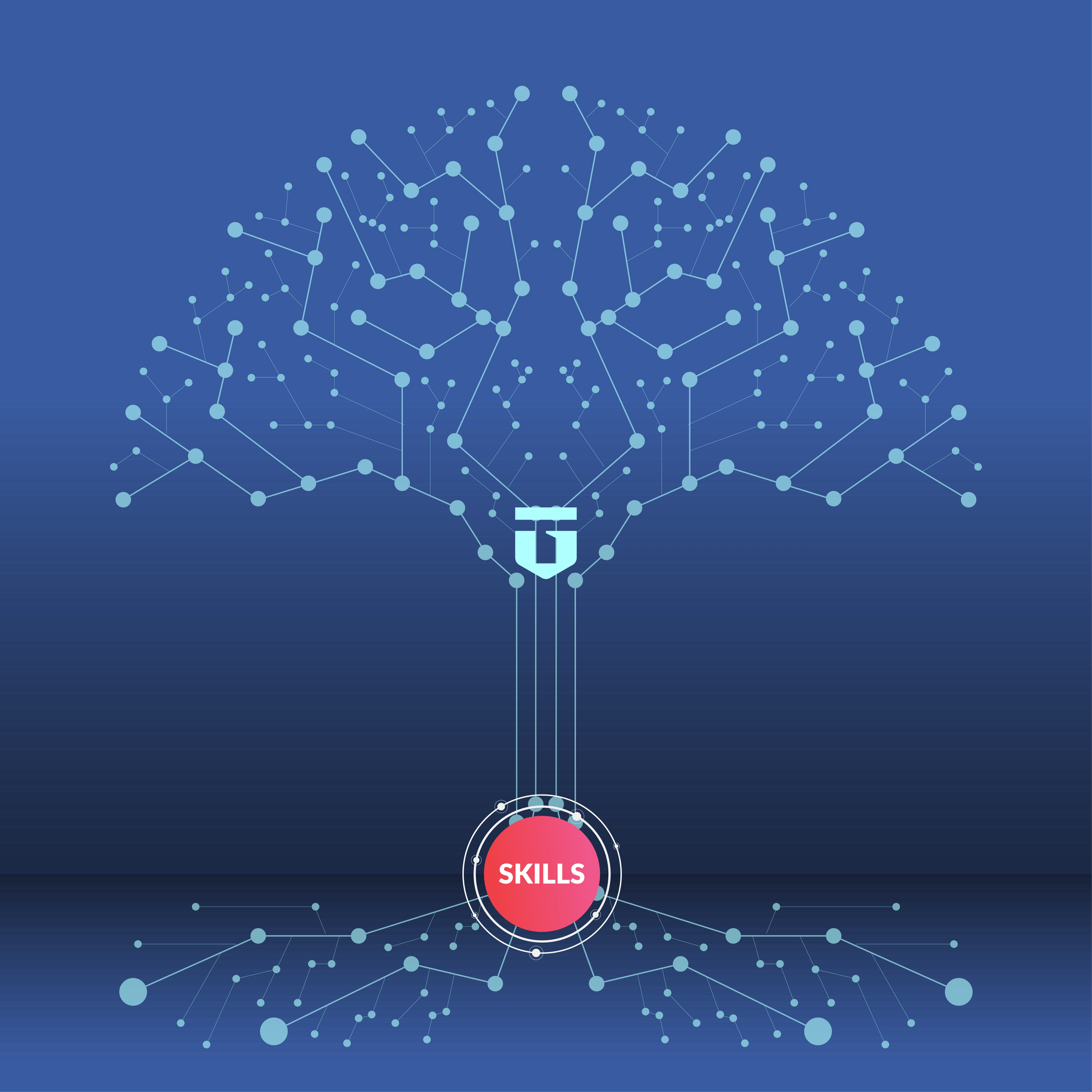 Redefining Skill Assessment and Verification for Continuous Growth
Redefining Skill Assessment and Verification for Continuous Growth Introduction In the ever-evolving landscape of skill development, businesses are facing a profound challenge: traditional skill assessment and verification methods are no longer sufficient in today's dynamic workforce. This realization has led organizations to seek innovative solutions to assess, verify, and showcase skills accurately and efficiently. In […]
What is Workforce Intelligence?
Workforce intelligence refers to the process of gathering, analyzing, and interpreting data related to an organization's workforce to gain insights that can inform decision-making and optimize workforce management strategies. It involves the use of data analytics, technology, and tools to understand various aspects of the workforce, including performance, productivity, engagement, skills, diversity, and operational efficiency. […]
Additional information
What does it mean to be proficient? And do your employees consider themselves proficient? In other words, have they mastered languages such as Microsoft Excel? Or can they perform only the most basic functions? As a manager of people, you need to know exactly what skills your applicants and employees possess. You must know their levels of proficiency in education — whether they have a bachelor's degree, master's degree, or high school diploma. You must know their levels of proficiency in job competency: Are they coming in with years of experience, or are they functioning at an intermediate skill level?
Proficiency levels matter, and it's not enough to take an applicant's word regarding how much they know. You must be able to measure factors such as language fluency levels and job knowledge without assuming levels of proficiency. Resumes can lie, after all. And placing the wrong person in a pivotal role not only hurts the company, it's not doing the employee any favors, either. This is why every organization needs a way to test and measure the proficiency levels of their workforce.
Levels of Proficiency
So, what is professional working proficiency, and what are the levels of skills proficiency? According to the American Council on the Teaching of Foreign Languages, there are eleven levels of proficiency that range from novice to distinguished. They include:
Novice Low
Novice Mid
Novice High
Intermediate Low
Intermediate Mid
Intermediate High
Advanced Low
Advanced Mid
Advanced High
Level 10 is Superior. Level 11 is Distinguished. Where does each member of your workforce fall on this chart? You need education and experience data to find out. You need software that can easily measure skills proficiency levels. Only then can you be certain you've correctly placed the employees with the most proficient skills, meaning you've positioned the most highly qualified people into the most important roles.
Proficiency Level Examples
Using language proficiency as an example, it's easy to see why proficiency matters. Proficiency level examples range from no proficiency to native or bilingual speaker. The scale begins with no proficiency. This is an applicant who has no knowledge or training in the language your organization uses. They may hold a doctoral degree from a foreign university, but they have no experience at all with your language. This applicant could be a wonderful asset to your organization, but they'll need language training or an interpreter to function at their highest level.
Next is elementary proficiency. According to the elementary proficiency meaning, this applicant has only the most basic understanding of the language. They have knowledge of the basic mechanics, but are unable to grasp nuances in the spoken or written word.
Applicants or employees with limited working proficiency are more adept at grasping the unwritten rules of the language. According to the limited working proficiency meaning, they may still have difficulty understanding metaphors or other forms of figurative language, but they know enough to function well at their job.
Someone with full professional proficiency is next to a native speaker. According to professional working proficiency meaning, this applicant or employee has advanced language skills and understands most of the rules this includes. They can use literal or figurative language equally well. As an employer, you want to fill vital positions with applicants who have at least full professional proficiency, meaning they have superior skills at communication.
At the top of the chart is the native or bilingual speaker. This team member has been immersed in the language for most of their life, or they've taken enough classes to place them within the realm of native speaker.
Using the levels of language proficiency as examples, it becomes easier to see why proficiency levels for skills matter, whether those skills are in communication, delegation, mastery of computer languages, or management.
Competancy Level Examples
So, are competencies and skills interchangeable? Actually, they're not, though many people view them as one and the same. While a skill is a learned ability that helps you better perform your job, such as the ability to program a computer or the ability to perform an interview, a competency is what is often called a "soft skill." Problem-solving and critical thinking are competencies that people use every day in the performance of their jobs. There are different levels of competence, just as there are levels of proficiency.
What Are the Five Levels of Competency?
Fundamental Awareness
Novice Level
Intermediate Level
Advanced Level
Expert Level
Competency levels examples are represented by the following:
A fundamental awareness includes only the most basic knowledge. Employees at the novice level may have very limited experience. Intermediate competency level usually describes someone who has practical experience, while advanced competency refers to someone with experience who can apply theories. Someone with expert-level competency is usually considered to be a recognized authority. It's important to know where your employees fall on competency proficiency levels. These competency proficiency level descriptors may be helpful, but they're no substitute for an efficient software program that measures specific levels of competency in education, business, management, or other industries.
Proficiency Levels Software
Ideally, it's necessary to have strong knowledge of who, among your employees, are your key players. By utilizing proficiency levels software that features a strong skill level scale, resumes are easier to decipher. It becomes much easier to see, at a glance, who has the best qualifications for key roles. And among your established workforce, a software program that includes a competency dictionary with proficiency levels PDF, makes it easier to find internally promotable employees.
Until recent advancements in human resource software, defining proficiency levels in key roles such as computer operation, quality control, accounting, purchasing, receiving, and similar positions has relied upon human contribution, which is fallible. Now, it's possible, at a glance, to see which employees have the necessary skills to move your company forward and which ones may benefit from additional training.
Simply because an employee has knowledge of a skill does not mean they have the ability to use it to its full potential. Through HR software programs that focus on skill measurement and skill development, now you'll have the information needed to help every member of your workforce improve marketability and job performance, two markers of a healthy, rewarding career trajectory.