On Employee Engagement
IBM's 2012 Global CEO study (n=1700) found that people skills are the 2nd highest priority, behind technology. This is because employee engagement is the key source of sustained value.
Aon Hewitt reports that every bit of incremental employee engagement generates a bump in operating income. That is probably why Molson Coors spent $1 million deploying "Our Brew," which is a clear communication about their vision and values so that employees not only understand it–but are also able to articulate it. Other organizations invest in their employee development, either internally or through external Tuition Reimbursement–which has been shown to increase employee engagement, commitment, satisfaction, and bench strength.
Human capital brings intellectual capital, innovation, and know-how to an organization.
Are your employees engaged?
For community, collaboration, and contributions to the discussion, please comment below.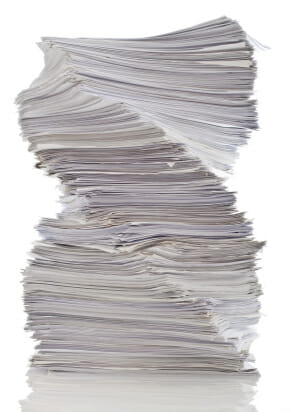 On Talent Reporting
PwC's 15th Annual Global CEO Survey (2012) found that: 31% of CEO's believe talent constraints limit their ability to innovate, 29% were unable to purse on opportunity. Thus, CEO's want to change their talent management strategy and reporting principles. Inspired by 1939's Generally Accepted Accounting Principles (GAAP) for accountants, there is a movement to standardize […]

HRSouthwest Conference Speaker Selection
We are extremely excited that Linda Ginac, TalentGuard's CEO, has been selected as an Educational Session Speaker for TheHRSouthwest Conference (HRSWC), to be held on October 20-23, 2013 in Ft. Worth, TX! The session will be on Human Resource Development, specifically focusing on career pathing. Details include: Linda's presentation will be Career Pathing: A Career […]
Employee Engagement: Recognizing and Giving Thanks
Too often companies get all their executives together in one room and discuss their employee engagement strategy. Managers, HR and everyone else give their input and a new plan is put into place to keep employees engaged and excited about the company. We're not suggesting you dismiss this practice, in fact please do not. But […]