HR Technology Conference – Come visit us – booth 1548
The TalentGuard team is excited about exhibiting for the first time at #hrtechconf in Las Vegas.  We are the new kid on the block at the conference, but we are not new to the space. We've been working diligently in the background making new partners, empowering HR people with innovative approaches to transform people development, collecting data and building a fanatical customer base one-by-one.  It is now that we are ready to break through the clutter, make some noise and share the journey of our growing company.
The last year has been about innovative product development under the direction of CTO, Frank Ginac, to lead us into the spotlight as the predictive people development(tm) company in the talent management space.  We've spent quality time observing our customers use our software to better understand behavior and preferences. We've shadowed how their employees, managers and HR administrators use the data we collect for decision-making.  Most companies do this to understand how to build better, more user-friendly software. Yes, that is one reason we do it to. But, we have bigger reasons for spending so much time with our customers.  We care about understanding their business so that we can truly simplify their day. We are helping HR build companies that people love. Everyone deserves to be happy at work and we want to help in that mission.
Be bold. Be different. Be daring. These traits make HR Heroes!
See you at the show.
It was "No Easy Day"
A friend recommended the Navy Seal book on the firsthand account of killing Osama Bin Laden. In reading the book from a human capital perspective, it highlighted the Navy's: Selection Process – a rigorous program to find candidates who had what it took (aligned knowledge, skill and aptitude with the job requirements); Learning & Development – a […]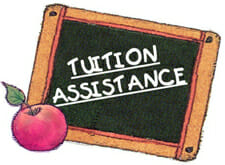 Benefits of Tuition Assistance Programs
While there are many potential benefits of tuition assistance programs (or TAPs), the challenge for business leaders is to manage investments in employee education in a way that maximizes returns–both for the employer and the employee. Not only does a TAP need to encourage the development of specific skills in your workforce, it also needs to empower employees to […]
HR Seen As "Ineffective" In the U.K.—Is the U.S. Next?
According to a survey among 418 C-suite managers conducted by the Economist Intelligence Unit and sponsored by management consultancy KPMG, a mere 17% believe that HR does a good job, with many seeing it as a non-essential department. Robert Bolton, a partner at KPMG management consulting and global lead of the firm's HR Centre of Excellence, said, […]