TalentGuard at HR Technology Conference & Exposition 2015 – Booth #2447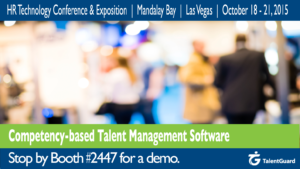 TalentGuard is excited to be attending the 18th Annual HR Technology Conference & Exposition at the Mandalay Bay in Las Vegas from October 18-21. This year, TalentGuard will certainly grab your attention by announcing new products and integrations with best-in-class technology and content providers. Stop by booth #2447 to engage in our promotional give-aways, where you can win free prizes, such as gift cards, tech gadgets, wireless blue tooth speakers, iPads, and also to find out what's new with TalentGuard.
Stop by to see TalentGuard's Talent Management Suite in action.
PERFORMANCE MANAGEMENT – Fosters an efficient and focused business process that provides qualitative and quantitative insight during the performance conversation, delivers agile goal setting and supports ongoing feedback, coaching and development to ensure an employer's workforce is aligning and adapting to business goals.
CAREER PATHING – Enables employers to offer a structured career development process to support career growth. Our software provides employees with tools to build out meaningful career paths based on their aspirations and interests, review skill gaps against future jobs and engage in relevant learning experiences that proactively prepares them for the next role.
360 DEGREE FEEDBACK – Assess employee skills to better understand skills, gaps and talent readiness as company grow and adapt future challenges. Our tool gathers and analyzes objective multi-rater feedback to help employers make better people development decisions.
SUCCESSION PLANNING – Facilitates organizations in the identification and development of internal people with the potential to fill key leadership positions in the company. This solution helps companies identify critical roles, manage the talent pipeline and search for talent based on detailed criteria to ensure the right talent are in the right roles.
DEVELOPMENT PLANNING – Provides organizations with a method to manage interactive career development plans.  Employees can create and track goals, gain access to learning resources, solicit feedback from stakeholders, and receive coaching for advisors and mentors.
CERTIFICATION TRACKING – Allows companies to manage, track, and report on training and certification efforts. HR can assign mandatory and supplemental training to specific job roles, managers can see when training is required and employees can remain compliant in their role.
COACH MATCH – Enables companies to consistently manage the employee-coach relationship to achieve goals. Coach Match systematically identifies qualified coaches based on the employee's assessed needs or search criteria. Companies can track the engagement, monitor status, and measure impact.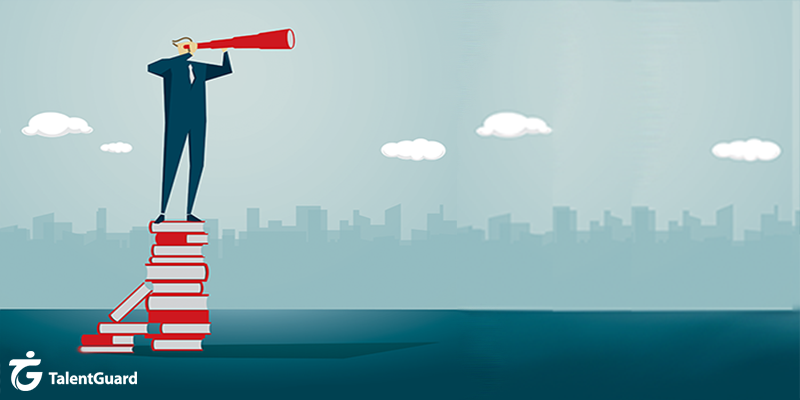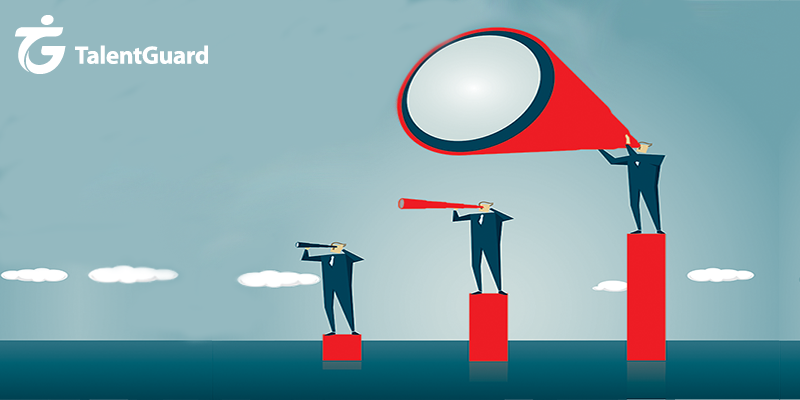 Managing Career Path Goals
The organizational goal of successful career pathing and career development is to have productive, engaged employees who choose to stay with your company, even if they have the opportunity to go elsewhere. The overall goal of each individual career path plan, however, is more complex. Helping employees state and achieve those goals is an important […]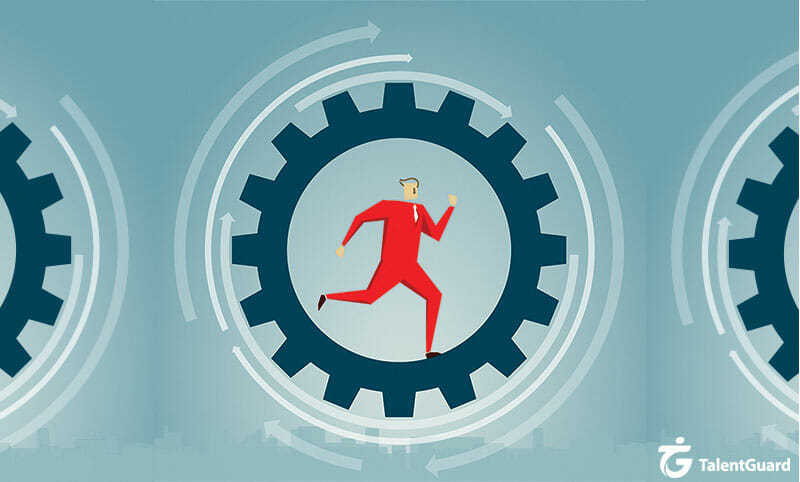 Career Path Development Starts Here
A common reason an employee will leave for a competitor is lack of career progress. An explanation for this fact is that employees desire to be a part of something that will inspire them to think about a destination ahead. Just the simple thought of progress toward that destination will spark motion toward that desire. If employees are left […]