Competency Management Software
The ready-to-use system of truth
Don't let your competency data remain unused inside a spreadsheet. Get the ability to create or extend your competency frameworks, customize job profiles, assign learning and development options, govern workflow and collaborate with other talent management applications.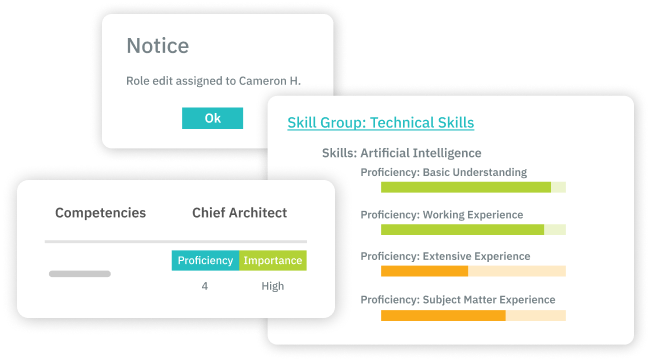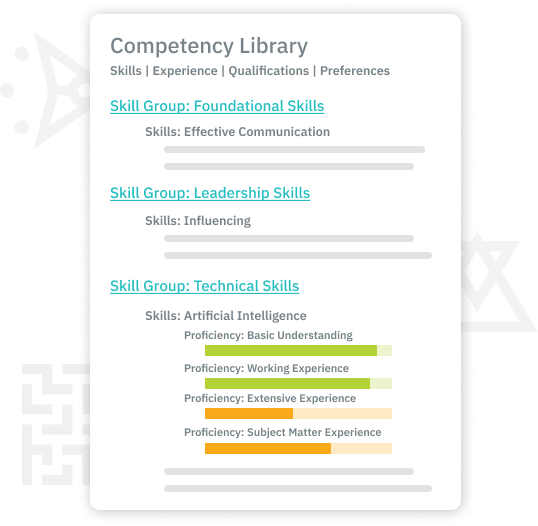 Create
Ability to create, edit and compare multiple competencies, including: Skills, Experiences, Qualifications and Preferences that are required for job functions.
Map
Ability to map competencies, job grades, learning resources and other data to job profiles.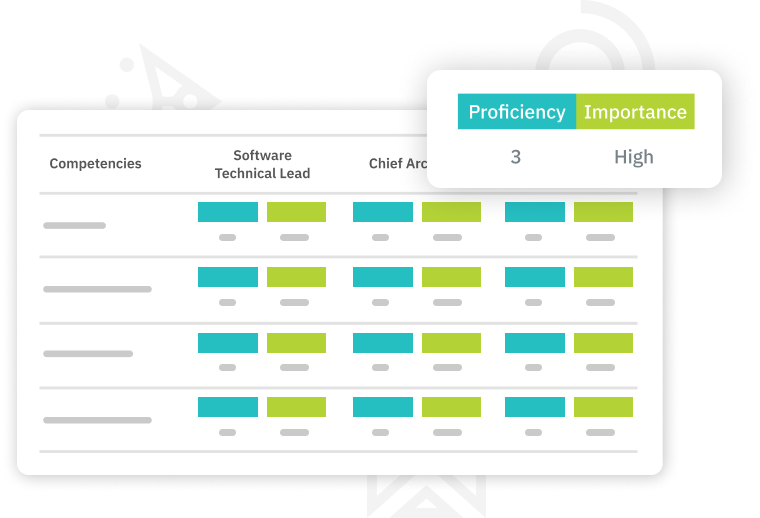 Calibrate
Job Profile calibration includes adjusting the level of proficiency and importance level of associated competencies across job profiles and grade levels.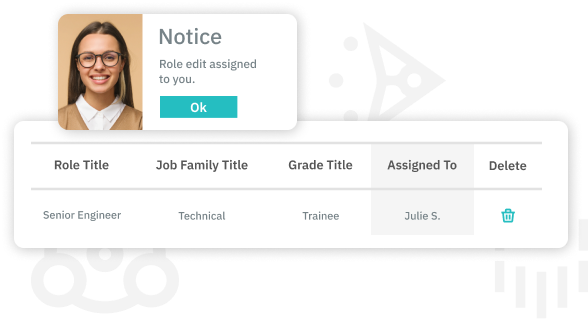 Govern
Manage entitlement, rules, roles and policies to seamlessly govern job role data.
TalentGuard's Competency Manager is a cloud solution that enables companies to:
Access thousands of standardized work skills that unify employee behaviors, functional experiences, qualifications and work-style preferences.
Enable employees to showcase their skills, experiences, certifications, achievements, aspirations and work history.
View skills or jobs in demand internally and identify gaps for professional development.
Enhance job profiles by crowdsourcing employee suggestions of new skills and ranking the importance of existing ones.
Assess, rank and verify skills by coworkers based on real-world work interactions.
Gain insight into an employee's cultural and job fit through social reviews and assessments.