Competency Management Software
TalentGuard's Competency Manager is a cloud solution that enables companies to:
Access thousands of standardized work skills that unify employee behaviors, functional experiences, qualifications and work-style preferences.
Enable employees to showcase their skills, experiences, certifications, achievements, aspirations and work history.
View skills or jobs in demand internally and identify gaps for professional development.
Enhance job profiles by crowdsourcing employee suggestions of new skills and ranking the importance of existing ones.
Assess, rank and verify skills by coworkers based on real-world work interactions.
Gain insight into an employee's cultural and job fit through social reviews and assessments.
Establish
Establish a common language across a company's global talent management initiatives.
Recognize
Recognize key drivers within your organization to increase employee engagement levels.
Assess
Assess employee capabilities to identify strengths, gaps and opportunities for learning.
Competency Management Key Features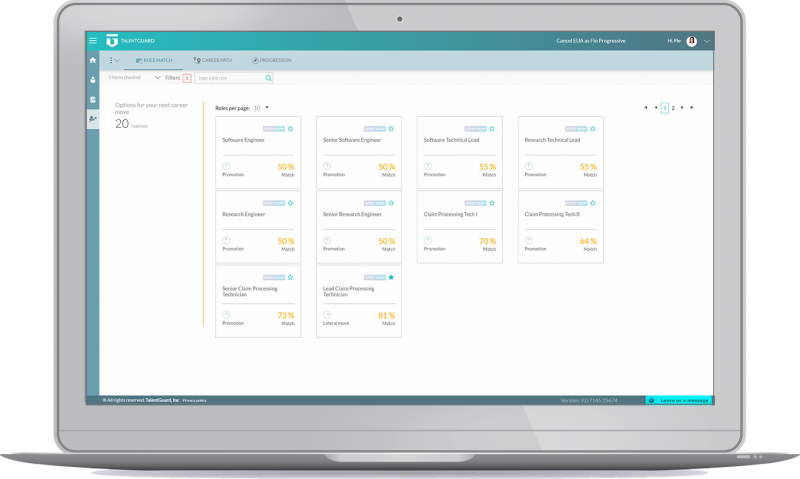 Competency Libraries
Ability to manage multiple libraries, including: Skills, Experiences, Qualifications and Preferences.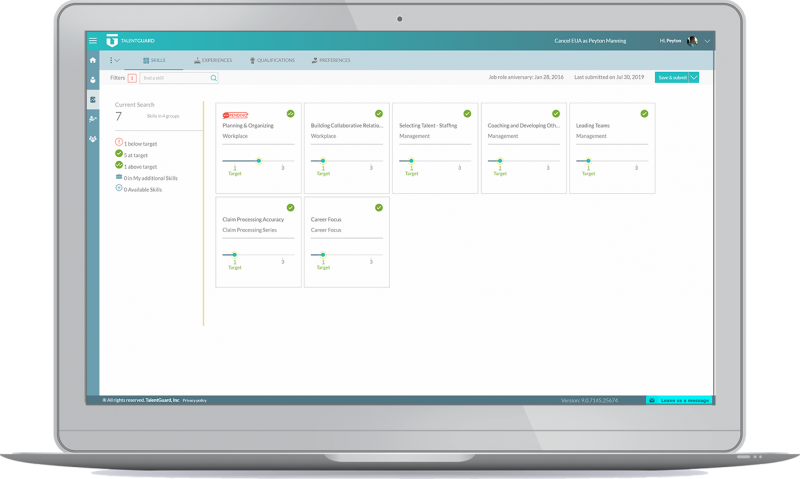 Job-Based Assessment
Evaluate an employee based on their existing job role to identify areas for career development.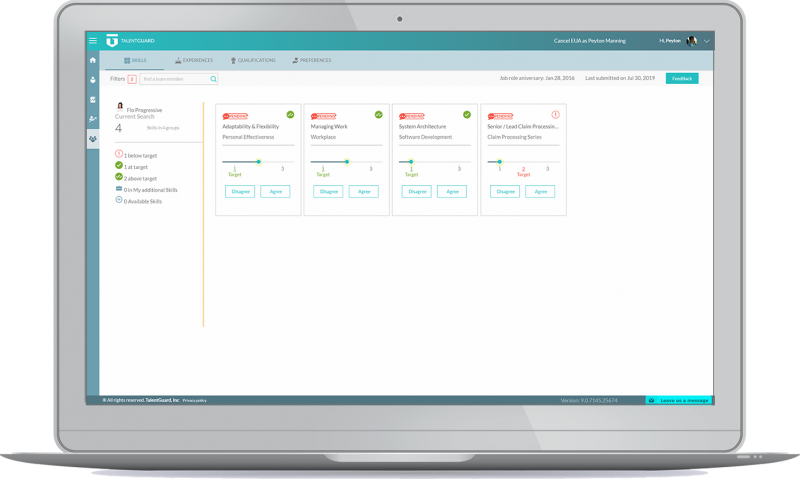 Manager Feedback
Assess, rank, and verify skills.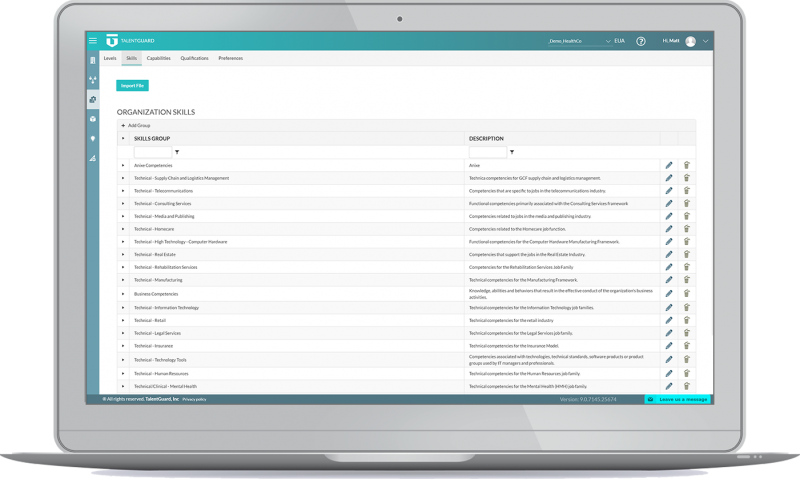 Role Finder
View skills or jobs in demand internally and identify gaps for professional development.
Competency Management Benefits
4x
Four times more likely to have high-performance culture due to using competencies as part of the talent management process.
2x
Two times more learning engagement by addressing competency-based proficiency gaps.
2x
Two times more effective at coaching, developing leaders and managing performance problems.